Journal Information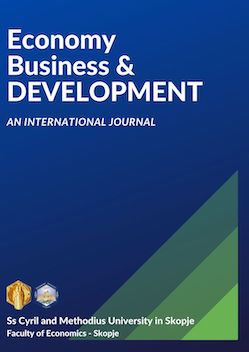 Economy, Business and Development: An International Journal (EB&D) is merged from Journal of Contemporary Economic and Business Issues (start-end: 2014-2020) (https://journals.ukim.mk/index.php/jeccf)
EB&D is an open access academic journal published two times a year (May and November), both in print and online version. The journal is owned by its publisher, the Faculty of Economics-Skopje, Ss. Cyril and Methodius University in Skopje (http://eccf.ukim.edu.mk/).
ISSN 2671-3462 (print version)
ISSN 2671-3470 (online version)
The Journal does not charge any fees (no submission fees, nor article processing charges or any other publishing fees). The Journal is completely supported by its publisher.