THE STUDY OF SACRED STONE SITES: FIELD RESEARCH EXPERIENCES
Dragica Popovska

Institute of National History University Ss. Cyril and Methodius Skopje, Macedonia
Keywords:
fieldwork, research experiences, questionnaires, interviews, culture
Abstract
This paper aims to present the approaches to the study of sacred stones (in Republic of Macedonia) and to contribute toward discussions of different field research experiences. Particular emphasis is given to fieldwork techniques and research practice, as a primary resource of providing evidence and giving insight into explored cultures.
Downloads
Download data is not yet available.
References
Atkinson, P., Hammersley, M. 2009. Etnografija, Principi vo praktika, treto izdanie, (Ethnography, Principles in Practice). Skopje: Nampres.
Bouvi, Fiona. 2009. Antropologija na religijata, Voved, (The Anthropology of religion, An Introduction, Second Edition). Skopje: Tabernakul.
Brković Čarna, Hodges Andrew. 2015. Rethinking world anthropologies through fieldwork: Perspectives on "extended stay" and "back-and-forth" methodologies. In: Anthropological Notebooks 21 (1): 107–120.
Drljača, Dušan. 1987. Značaj etnoloških stacionarnih i ponovljenih proučavanja jednog naselja. In: Etnološke sveske VIII: 21-8.
Žikić, Bojan. 1997. Antropologija Edmunda Liča. Beograd: Etnografski institute SANU, Posebna izdanja. Book 43.
Žikić, Bojan. 2006. Kongitivna antropologija i nematerijalna kulturna baština, Etnografska muzeologija u tranziciji-osvrt na prošlost i pogled na budučnost. Beograd: Glasnik Etnografskog Muzeja. 11-23.
Žikić Bojan. 2007. Qualitative Field Research in Athropology. An Overview of Basic Research Methodology. In: Etnoantropološki problemi 2, (2): 123-135.
Žikić Bojan. 2010. Antropolosko proučavanje popularne culture. In: Etnoantropološki problemi 5 (2): 17-39.
Lawler, Steph. 2008. Stories and the Social World. In: Research Methods for Cultural Studies. Edited by: Michael Pickering. Edinburgh University Press. 32-49.
Pickering Michael. 2008. Experience and the Social World. In: Research Methods for Cultural Studies. Edited by: Michael Pickering. Edinburgh University Press. 17-31.
Popovska, Dragica. 2009. Svetite kamenja vo makedonskata narodna religija i obredna praksa. Skopje: Selektor.
Popovska, Dragica. 2012. Mistikata na kamenot. Skopje: Institut za nacionalna istorija.
Popovska, Dragica. 2012a. A Flow of Ideas through Symbolic Images of the Sacred Stones in Macedonian Folk Tradition, Narodna Umjetnost, 49/1. 95-111.
Popovska, Dragica. 2017. Sveti mesta vo Republika Makedonija: spodelena vrednost na različni etnički zaednici i religiozni tradicii. Skopje: Komisija za odnosi so verski zaednici i religiozni grupi.
Stojanović, Lidija. 2012. Vizuelen folklore: odnos megu usnoto i vizuelno sekavanje. In: Poznańskie Studia Slawistyczne, 2. Poznań: Adam Mickiewicz University Press. 279-312.
Vinogradova, Ljudmila N. and Svetlana M. Tolstaja. 1989. "Materialy k sravnitel'noj karakteristike ženskih mifologičeskih personažej". Materialy k VI meždunarodnomu kongressu po izučeniju stran jugovostočnoj Evropy, Sofija, 30. VII.89-6. IX. 89. Moskva: Problemy kul'tury, 86-114.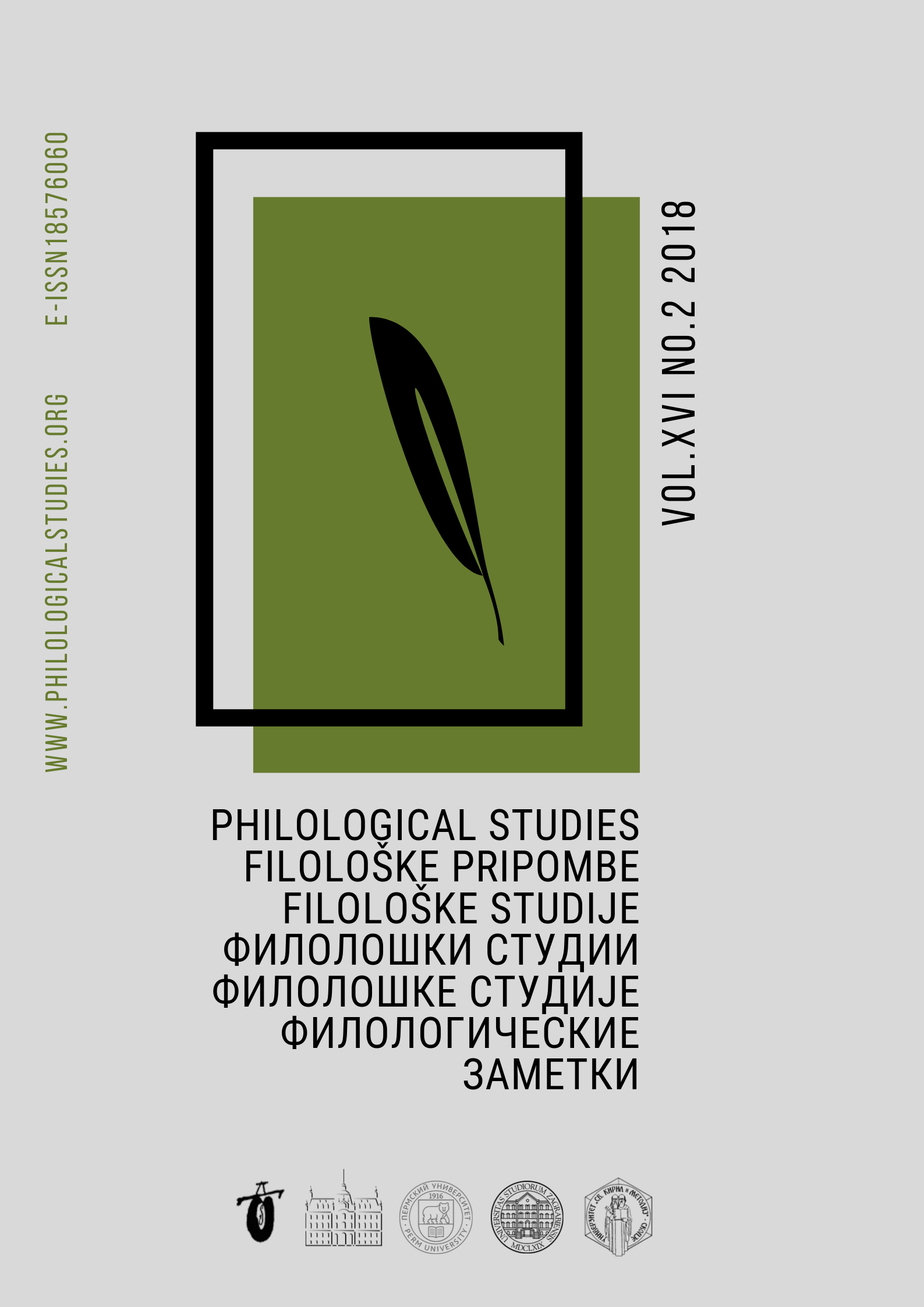 Section
Philosophical-Cultural Problems