ПРАВОПИСОТ НА МАКЕДОНСКИОТ СТАНДАРДЕН ЈАЗИК ВО ПРАКТИЧНА УПОТРЕБА
Violeta Januševa

Faculty of Pedagogy, University of Bitola, Macedonia

Jana Jurukovska

Faculty of Pedagogy, University of Bitola, Macedonia
Keywords:
orthography, usage, slash
Abstract
The paper indicates the inconsistencies in the usage of the slash in the written form regarding the standard language norm. Through analysis of extensive literature, examples of those inconsistencies are shown which simultaneously entail the need for more thorough standardisation and revision of certain orthographic solutions established within the codification in regards to punctuation and orthographic marks, and the inclusion of the slash into categories of the already existing punctuation and orthographic marks.
Downloads
Download data is not yet available.
References
Видоески, Божидар. Димитровски, Т., Конески, К., Тошев, К., УгриноваСкаловска, Р. 1969. Правопис на македонскиот литературен јазик. Скопје:
Просветно дело.
Видоески, Божидар. Димитровски, Т., Конески, К., Тошев, К., УгриноваСкаловска, Р. 1970. Правопис на македонскиот литературен јазик (второ
неизменето издание). Скопје: Просветно дело.
Видоески, Божидар. Димитровски, Т., Конески, К., Тошев, К., УгриноваСкаловска, Р. 1972. Правопис на македонскиот литературен јазик (трето
издание). Скопје: Просветно дело.
Видоески, Божидар. Димитровски, Т., Конески, К., Тошев, К., УгриноваСкаловска, Р. 1981. Правопис на македонскиот литературен јазик (шесто
издание). Скопје: Просветно дело.
Видоески, Божидар. Димитровски, Т., Конески, К., Тошев, К., УгриноваСкаловска, Р. 1984. Правопис на македонскиот литературен јазик (VII
издание). Скопје: Просветно дело.
Видоески, Божидар. Димитровски, Т., Конески, К., Тошев, К., УгриноваСкаловска, Р. 1987. Правопис на македонскиот литературен јазик (VIII
издание). Скопје: Просветно дело.
Видоески, Божидар. Димитровски, Т., Конески, К., Угринова-Скаловска, Р.
1984. Правопис на македонскиот литературен јазик (издание со изменет и
дополнет текст, под редакција на Димитровски, Т.). Скопје: Просветно
дело.
Видоески, Божидар. Димитровски, Т., Конески, К., Угринова-Скаловска, Р.
2005. Правопис на македонскиот литературен јазик (XV коригирано
издание, под редакција на Димитровски, Т.). Скопје: Просветно дело.
Видоески, Божидар. Димитровски, Т., Конески, К., Угринова-Скаловска, Р.
2007. Правопис на македонскиот литературен јазик (XVI коригирано
издание, под редакција на Димитровски, Т.). Скопје: Просветно дело.
Институт за македонски јазик. 1968. Македонскиот правопис со правописен
речник. Скопје: Универзитетска печатница.
Комисија за јазик и правопис при Министерството на народна просвета. 1945.
Македонскиот правопис. Скопје: Државно издавачко претпријатие.
Преземено на 16.9.2013 од
http://gbsk.mk/index.php?option=com_content&view=article&id=111&lang=mk
Конески, Блаже. Тошев, К. 1950. Македонскиот правопис со правописен
речник. Скопје: Државно книгоиздателство на НР Македонија. Преземено
на 16.9.2013 од http://damj.manu.edu.mk/materijali.html
Новиот Правопис со помалку исклучоци. Преземено на 28.5.2014 од
http://nov.novamakedonija.com.mk/NewsDetal.asp?vest=523141721249&id=9
&prilog=0&setIzdanie=23182
Осовременувањето на Правописот е итно потребно, зашто некои правила
недостигаат или се застарени. Преземено на 28.4.2014 од
http://www.mkd.mk/58160/kultura/osovremenuvanjeto-na-pravopisot-e-itnapotreba
Pravopis crnogorskoga jezika i rječnik crnogorskoga jezika (pravopisni rječnik).
2009. Ministarstvo prosvjete i nauke, Crna Gora. Podgorica. Преземено на
16.9.2013 од http://www.gov.me/files/1248442673.pdf
Правопис српског језика. Преземено на 28.4.2014 од http://pravopis.tripod.com/
Hrvatski pravopis. 2013. Institut za hrvatski jezik i jezikoslovlje. Преземено на
28.4.2014 од http://pravopis.hr/
Halilović, Senahid. 1996. Pravopis bosanskoga jezika. Kulturno društvo Bošnjaka.
Sarajevo: Preporod. Преземено на 2.10.2013 од https://www.scribd.com/doc/80786905/Pravopis-bosanskog-jezika-Senahid-Halilovi%C4%87-1996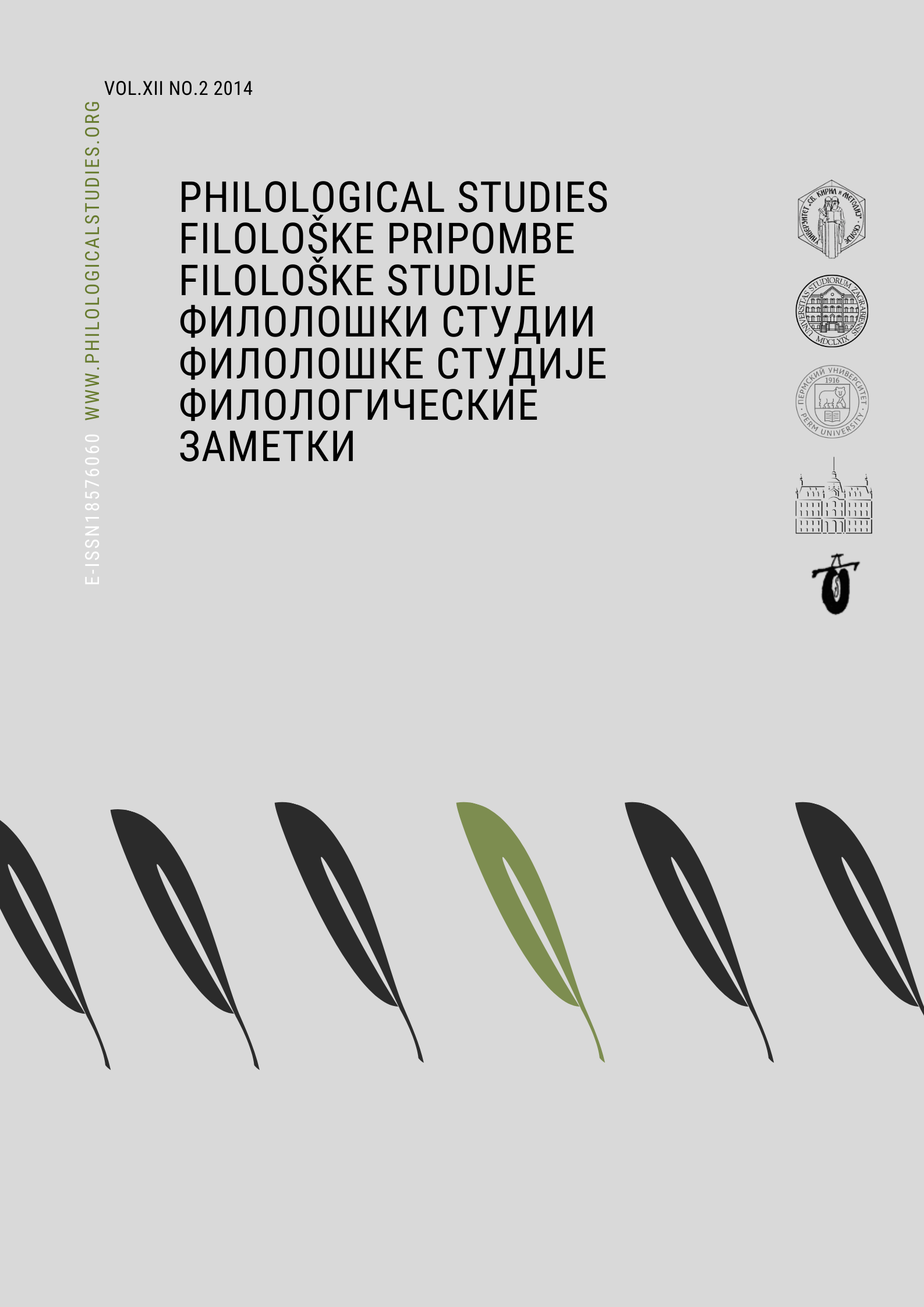 Section
Contemporary Society In Culture, Language, And Literature