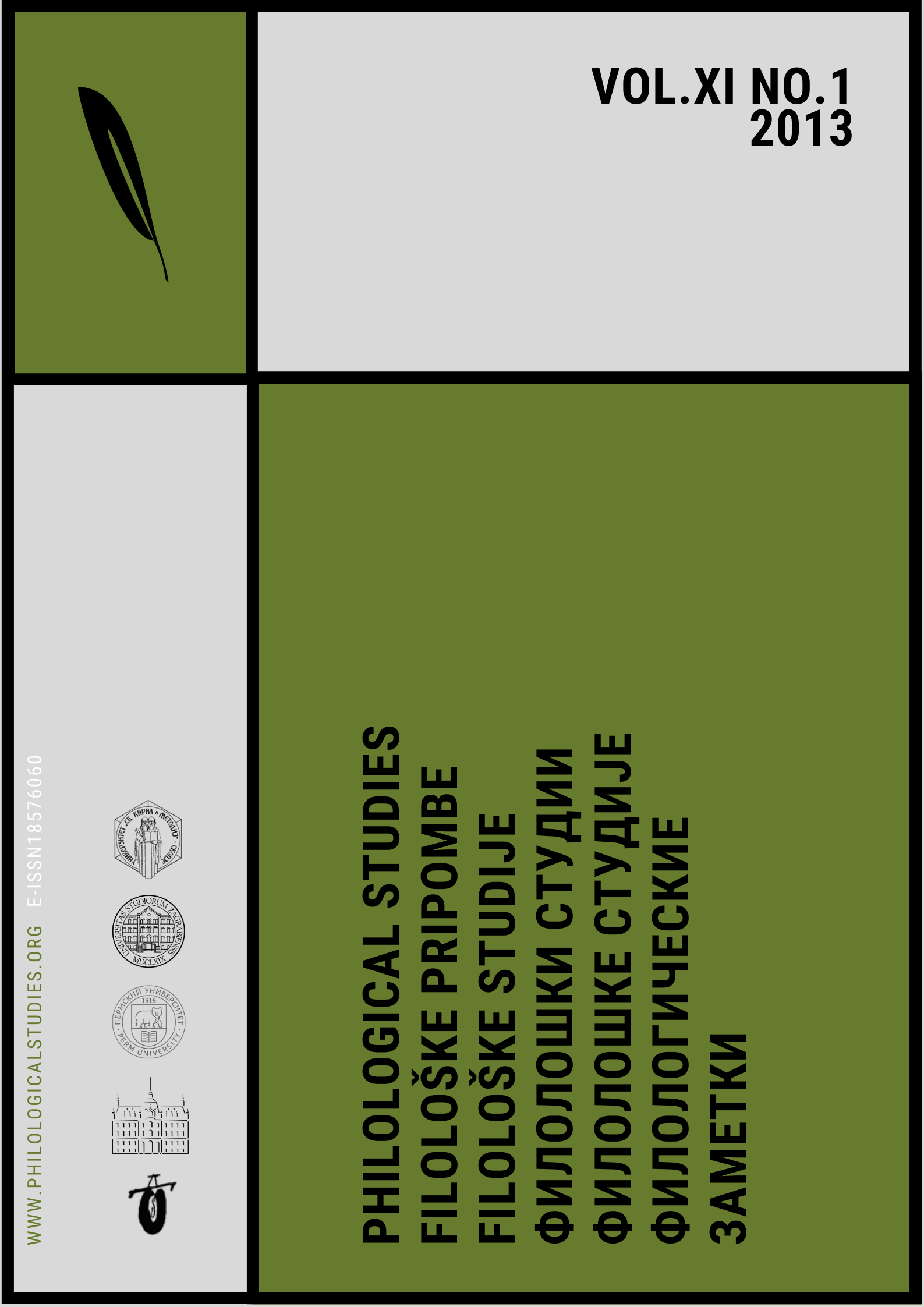 We present you the 11th edition of the international interdisciplinary Slavistics journal Philological Studies (www.philologicalstudies.org), whose mission is centered on creating and promoting real values, while ushering in a scientific and cultural exchange among Slavic nations. This year's edition, which brings forth around thirty articles and papers by both renowned and younger authors, was undertaken by the Institute of Macedonian Literature in Skopje (Macedonia), with the assistance of its partners: the Department of Philology at Perm State University (Russia), the Faculty of Philosophy at the University of Zagreb (Croatia), and the Faculty of Philosophy at the University of Ljubljana (Slovenia).
This year's edition, in turn, focuses on culture studies topics, linguistic themes, as well as current trends that emphasize the significance of cultural policies based on the multicultural principle rather than fragmentation and conflicts, thus contributing to the cultural integration of Macedonia, Russia, Croatia, and Slovenia, i.e., strengthening the spirit of interculturalism which matches the needs of today's dynamic world.
However, one novelty for this current edition of Philological Studies is its inclusion, indexing and archiving in the online library of Central and Eastern Europe (CEEOL), the Russian citation index (RINC), and the Croatian Portal for scientific journals Hrčak.
Thus, Philological Studies stands synonymous with a cultural and scientific valorization that has received international recognition.