НАЗИВИТЕ НА ДИВИ ЖИВОТНИ, ЛАЗАЧИ И ИНСЕКТИ ВО МАКЕДОНСКИТЕ ДИЈАЛЕКТИ
Vlatko Simjanovski

Institute of Macedonian Language "Krste Misirkov" "Ss. Cyril and Methodius" University Skopje Macedonia
Keywords:
dialects, semantic category, wild animals, lexicology, title, linguistic territory, phonological features, meaning of words, archaisms, synonyms, lexical diversity
Abstract
This article examines the names of wild animals and insects in Macedonian dialects, i.e., their phonetic, lexical levels, and their meanings in special dialectical territories. This shows the difference within phonetic and lexical features in comparison with the standard name of the specific wild animal, including comparisons with other Slavic and non-Slavic languages. This article also includes synonymous groups which appear as characteristics of certain names in different dialect areas. It also contains archaic elements in separate speeches within the territory of the Republic of Macedonia that serve as evidence of old forms inherited from the neighboring Slavic languages. With this analysis, we can conclude that most of the names of wild animals and insects originate from usage inherited from Church Slavonic some of which are borrowed words from direct or indirect languages, or adapted forms literally translated from other languages. Mythological and folk beliefs are represented within the lexical sematic group, associated with certain characteristics of animals, invented mainly be the spiritual power of the national speaker.
Downloads
Download data is not yet available.
References
Bezlaj, France. 1976-2005: Etimološki slovar slovenskega jezika, Ljubljana.
Divkovič, Mirko. 1980: Latinsko hrvatski rječnik, Zagreb.
Klaič, Bratoljub. 1966: Veliki rječnik stranih riječi, Zora: Zagreb.
RCJHR - Rječnik crkvenoslavenskoga jezika hrvatske redakcije, Zagreb 1991.
Simeon, Rikard. 1969: Enciklopedijski rječnik lingvističkih naziva, Zagreb.
Skok, Petar. 1971-74: Etimologijski rječnik hrvatskoga ili srpskoga jezika, JAZU:
Zagreb.
Snoj, Marko. 1997: Slovenski etimološki slovar, Mladinska knjiga: Ljubljana.
Šipka, Danko. 1998: Osnovi leksikologije i srodnih disciplina, Matica srpska: Novi
Sad.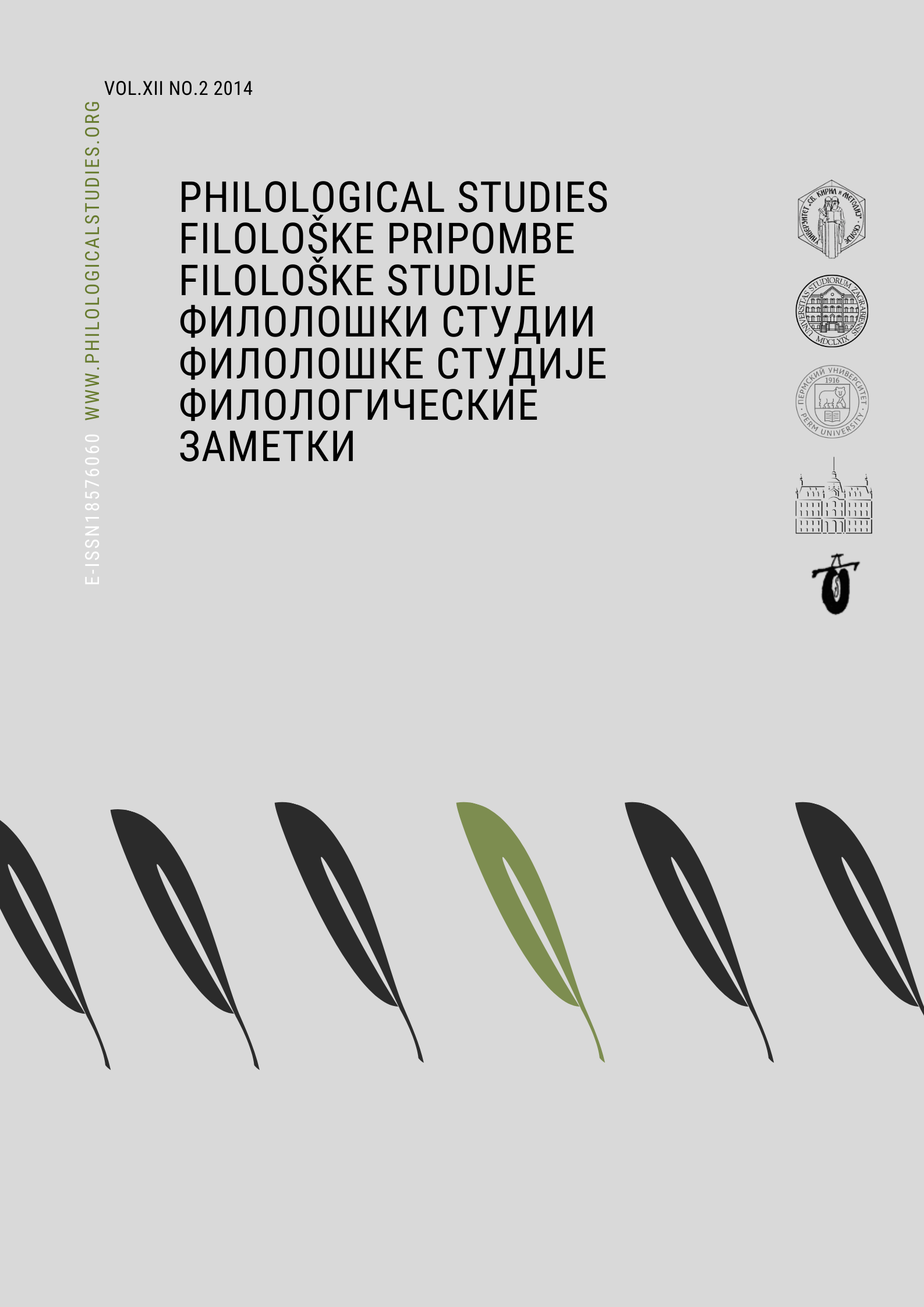 Section
Contemporary Society In Culture, Language, And Literature