ТОЛКУВАЧКИ ПОЛИКОНТЕКСТУАЛИЗАЦИИ
(МОЈОТ СКЕНДЕРБЕЈ НА ДРАГИ МИХАЈЛОВСКИ ВО КОНТЕКСТ НА ПОСТМОДЕРНАТА КНИЖЕВНОСТ И ИСТОРИОГРАФИЈА)
Marija Gjorgieva-Dimova

Faculty of Philology "Blaze Koneski", Universtiy "Ss Cyril and Methodius", Skopje, Macedonia
Keywords:
postmodern fiction, historiographic metafiction, theoretical fiction, ontological and epistemological topics and devices
Abstract
The subject of this text is the work My Scenderbej (2006) by Macedonian author Dragi Mihajlovski. The paper attempts to emphasize the successfully placed compatibility between its thematic, structural and genre features, on the one hand, and the compatibility between the specific literary text and its wider contexts (poetic, theoretical, historical, socio-cultural), on the other. Precisely these aspects make My Skenderbej an interpretative multi-contextual text, illustrative of current tendencies not just in Macedonian literature, but also in the context of the tendencies in postmodern literature, theory and historiography.
Downloads
Download data is not yet available.
References
Калвино, Итало. 2006. Американски предавања. Скопје: Темплум.
Лиотар, Жан-Франсоа. 2007. Постмодерна состојба. Скопје:АЗ-БУКИ
Currie, Mark. 1998. Postmodern Narrative Theory. New York: St. Martin's Press.
Kulavkova, Kata. 2009. From a Black God to a Black Arab:different mythical and
historical actualizations of the universal matrix of Black, Ed. by Kata
Kulavkova. Interpretations: The Black Arab as a Figure of Memory. Skopje:
Macedonian Academy of Science and Arts, No.3, pp. 21-48.
McHale, Brian. 2001. Postmodernist Fiction. London and New York:Routledge.
McHale, Brian. 2002. Constructing Postmodernism. London and New
York:Routledge.
Montrouz A. Luis. 2003. Poetika i politika kulture, in Novi Istoricizam i kulturni
materijalizam. Prir. Zdenko Lešić, Beograd: Narodna Knjiga, str. 104-137.
Oraić-Tolić, Dubravka. 2005. Muška moderna i ženska postmoderna:rodjenje
virtualne kulture. Zagreb:Naklada Ljevak.
Wesseling, Elisabeth. 1991. Writing History as a Prophet:Postmodernist
Innovations of the Historical Novel. Amsterdam and Philadelphia:John
Benjamins Publishing Company.
White Hayden. 1990. The Content of the Form. Baltimore and London:The Johns
Hopkins University Press.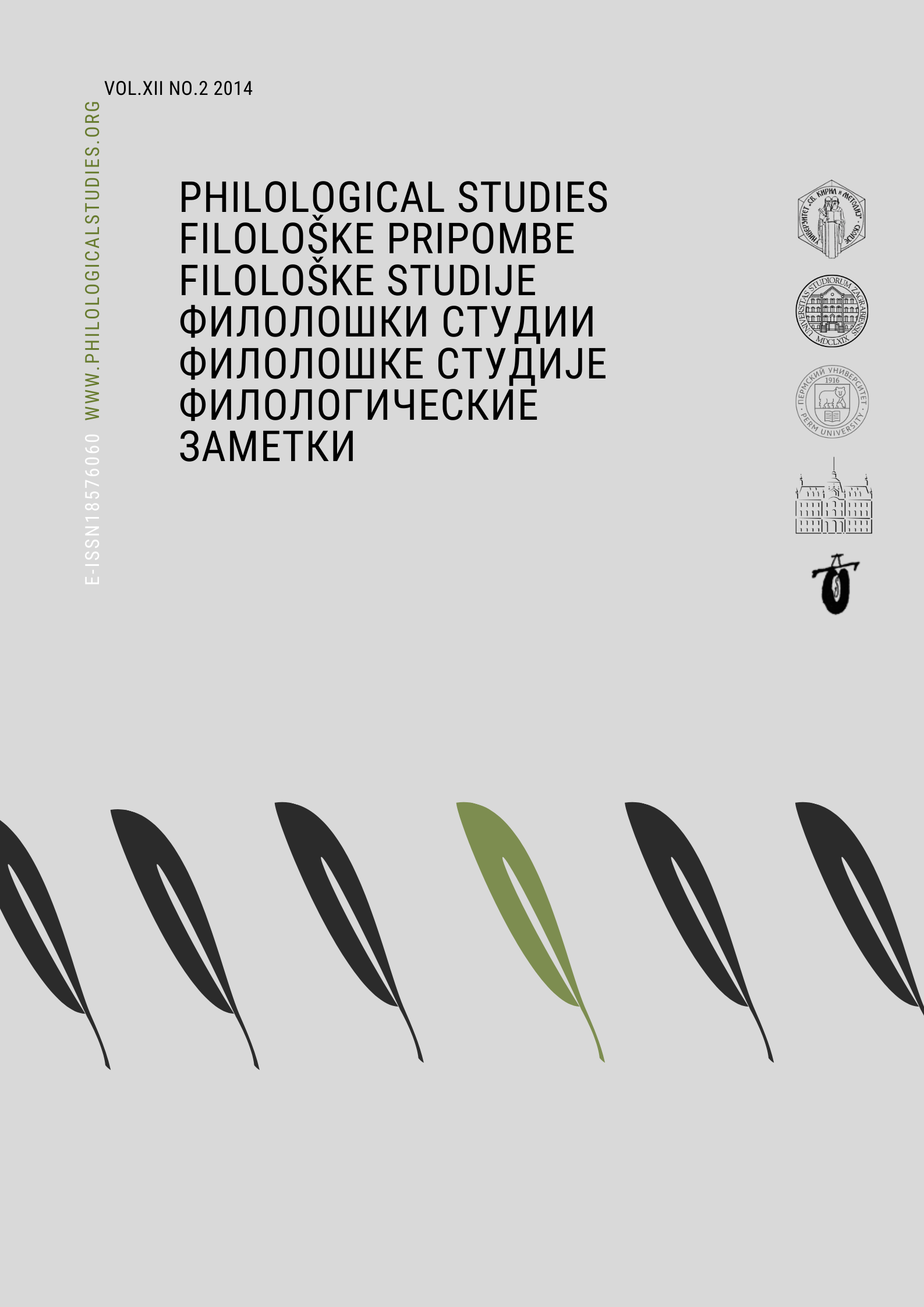 Section
Literature in Intercultural Context