INTERACTION OF CODES IN SUBCULTURE JARGON
(A CASE STUDY OF "FORMULA-1" FANS' SOCIOLECT)
Elena V. Erofeeva

Perm State University, Perm, Russia
Keywords:
subculture, sociolect, lexical units, codes, interaction, Formula One
Abstract
At the present day, the cultural diversity is realized not only through ethnic features, but also through subcultural ones. Subcultures are particular units within the dominant culture. Subcultures are based on three components: the social stratum, social stereotypes and values, the language (jargon or sociolect). The article discusses the sociolect of Formula One fans. It is shown that this sociolect is a complex, "mixed" language that not only generates the required lexical units, but also uses several terminological systems, jargons, and colloquial speech elements as sources. The complexity of the sociolect is determined by the type of activity that is characterized the subculture. It is obvious that not only this sociolect, but other subcultures sociolects are characterized as complex, "mixed" languages.
Downloads
Download data is not yet available.
References
Гаранович, Марина Владимировна. 2013. Лексикографическое описание лексики субкультур г. Перми. В: Социо- и психолингвистические исследования. Вып. 1. 33-38.
Гаранович, Марина Владимировна. Ерофеева, Елена Валентиновна. Ерофеева, Тамара Ивановна. 2013. Словари сленга субкультур г. Перми. В: Наука и бизнес: пути развития. № 4(22). 95-98.
Ерофеева, Елена Валентиновна. 2013. Вариативность в жаргоне любителей «Формулы-1». В: Социо- и психолингвистические исследования. Вып. 1. 64-73.
Ерофеева, Елена Валентиновна. 2017. Словарь социолекта болельщиков «Формулы-1». Пермь.
Ерофеева, Тамара Ивановна. 2009. Социолект: стратификационное исследование. Пермь: Изд-во Перм. гос. ун-та.
Ерофеева, Тамара Ивановна. 2013. Субкультура в лингвистическом освещении. В: Социо- и психолингвистические исследования. Вып. 1. 5-10.
Кобыскан, Александр Степанович. 2016. Словарь современной автоспортивной терминологии. В: Лексикографические штудии 2014. Москва; Берлин: Директ-Медиа. 101-123.
Кравченко, Aльберт Иванович. 2003. Культурология. Москва: Академический проект. URL: http://yanko.lib.ru/books/ cultur/kravchenko-culturology-a.htm#_Toc163479072 (дата обращения: 26.07.2017).
Ларин, Борис Александрович. 1977. История русского языка и общее языкознание: избр. работы. Москва: Просвещение.
Флиер, Aндрей Яковлевич. 2000. Культурология для культурологов. Москва: Академический проект.
Формула-1. В: Megabook: универсальная энциклопедия Кирилла и Мефодия. URL: http://megabook.ru/article/Формула-1 (дата обращения: 27.06.2017).
Щепанская, Татьяна Борисовна. 2003. Традиции городских субкультур. В: Современный городской фольклор. Москва: Изд-во Российского гос. гуманитарного ун-та. URL: http://www.poehaly.narod.ru/subcult-f.htm (дата обращения: 26.08.2013).
Энциклопедия социологии. 2009. URL: http://dic.academic.ru/dic.nsf/socio (дата обращения: 20.05.2017).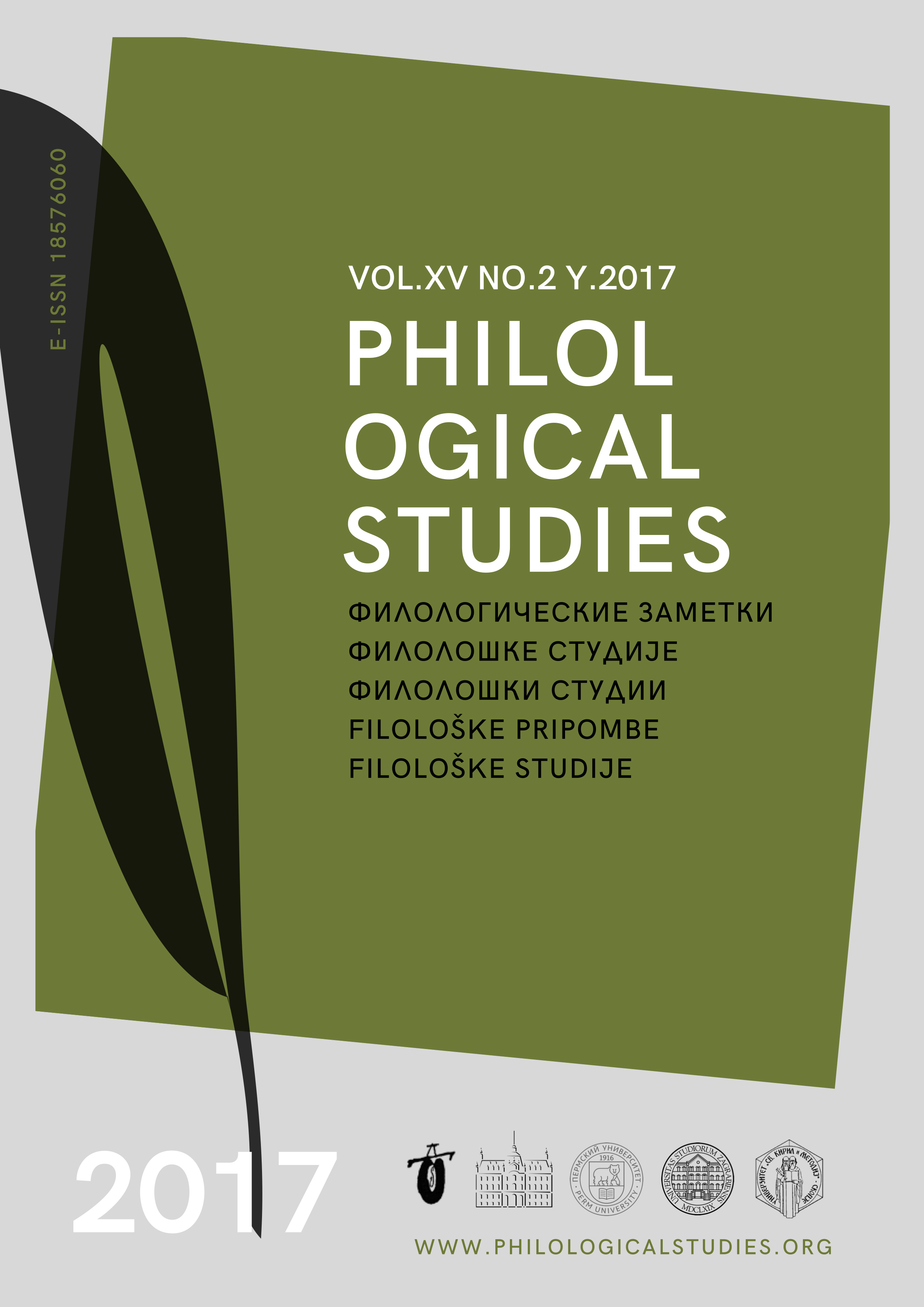 Section
Contemporary Society In Culture, Language, And Literature