RUSSIAN PROVERB EXPRESSIONS IN KOMI-PERMYAK MASTERING
Ekaterina N. Svalova

Perm State University, Perm, Russia
Keywords:
proverbs, cultural and linguistic loanwords, loanwords signs, ways of foreign language elements mastering, proverbs figurativeness, semantic changes in proverbs expressions
Abstract
Peculiarities of Komi-Permyak proverbs borrowed from the Russian language are described in the article. Subjects groups of mastered proverbs are presented, ways of their occurrence in the Komi-Permyak language are described. Attempt to distinguish signs of proverbs-loanwords was made (the presence of Russisms components, the use of figurative correlations typical for Russian, grammaticalness according to Russian structural schemes). Proverbs figurativeness modification, accompanying the process of its mastering, and semantic changes in the statement are marked. Conclusion, concerning the ability of adopted proverbs to acquire its colouring in borrowing culture, is made.
Downloads
Download data is not yet available.
References
Ганеев, Булат Талгатович. 2012. Специфичность vs универсальность в паремиологии. В: Вестник Башкирского университета. Т.17. №1. 467-470.
Конаков, Николай Дмитриевич и др. 1999. Мифология Коми / В.В. Напольских, науч. ред. Москва; Сыктывкар: Изд-во ДИК.
Телия, Вероника Николаевна. 1996. Русская фразеология. Семантический, прагматический и лингвокультурологический аспекты. Москва: Школа «Языки русской культуры».
Топоров, Владимир Николаевич. 2010. Мировое дерево. Универсальные знаковые комплексы. Т.2. Москва: Рукописные памятники Древней Руси.
Яшин, Павел Николаевич. 2009. Национально-культурная специфика образов «жизнь» и «смерть» в языковом сознании русских, немцев и англичан: Автореф. дисс... канд. филол. наук. Москва.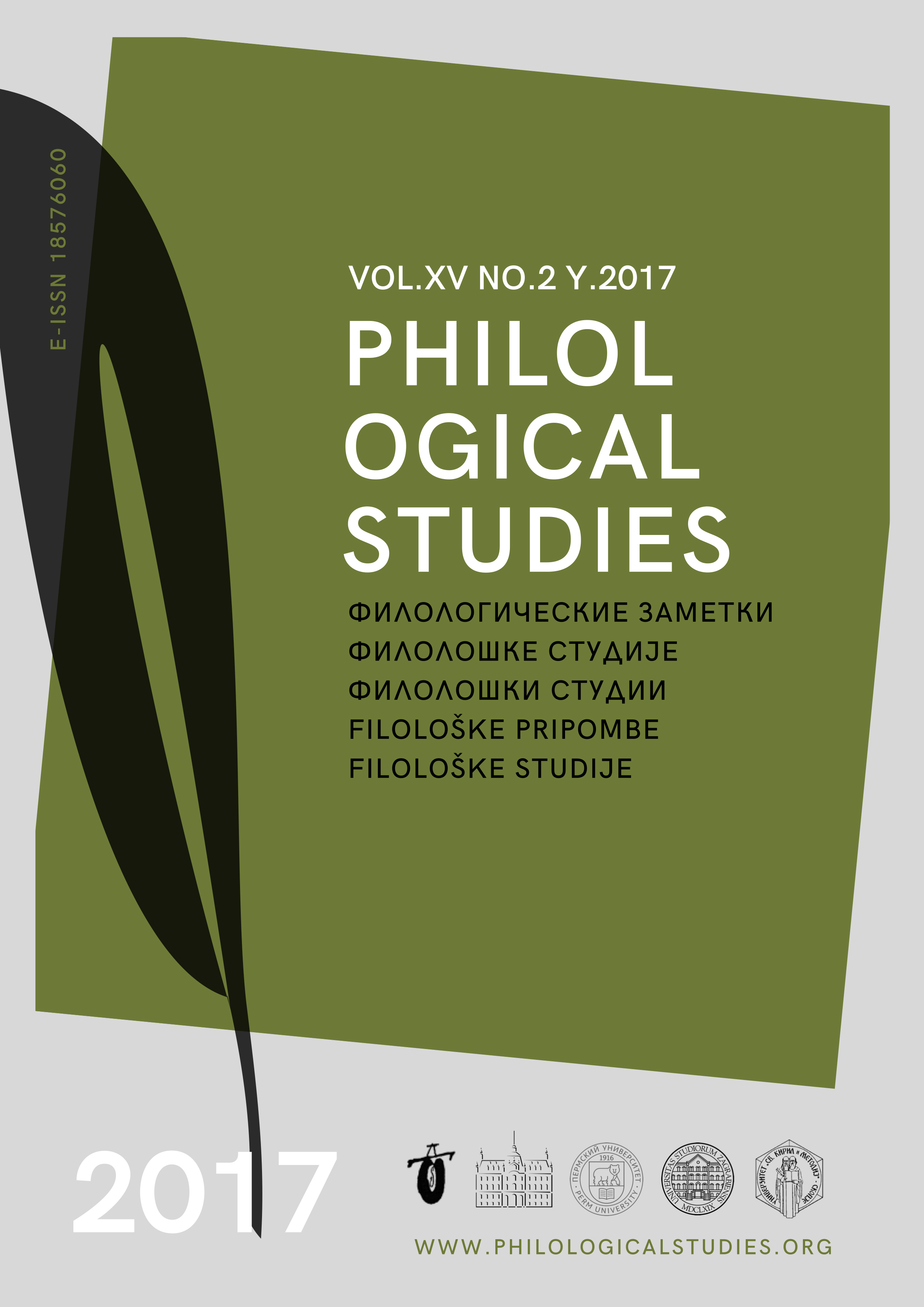 Section
The 'word' in Historical-Cultural Contexts