COMPARATIVE REVIEW OF THE CONJUNCTIONS IN THE TRANSLATIONS OF THE NEW TESTAMENT IN CONTEMPORARY MACEDONIAN LANGAUGE WRITTEN WITH GREEK ALPHABET
Borče Arsov

Krste Misirkov Institute of Macedonian Language Sts. Cyril and Methodius University in Skopje Skopje, Macedonia
Keywords:
conjunctions, comparison, New Testament, contemporary Macedonian language, Greek alphabet
Abstract
The subject of this paper are the first translations of the New Testament in Macedonian contemporary language from the 18th and the 19th centuries: The Konikovo Gospel, The Kulakia Gospel, The Boboščica Gospel and the Trlis Gospel. They are all written in Greek alphabet and each of them is related to a specific dialect of the South-Eastern group of Macedonian dialects. In the paper, we present the conjunctions found in the readings common for all of the four analyzed texts. Firstly, the conjunctions used in each of the texts are given in a table; afterwards, a comparative analysis is provided, focusing on whether the frequency and the usage of the conjunctions match the corresponding patterns in the different dialects to which they are related to or if they show certain differences and/or stylizations.
Downloads
Download data is not yet available.
References
Arsov, Borče. (2011). Morfologija na imenskite zborovi vo Konikovskoto evangelie (1852) vo sporedba so Kulakiskoto evangelie (1860) [The morphology of the noun words in the Konikovo Gospel (1852) compared to the Kulakisko Gospel (1860)]: Master thesis. Skopje: Ss. Cyril and Methodius University.
Arsov, Borče. (2015). Postapki na stilizacija na morfološko, zboroobrazuvačko i na leksičko ramnište vo Konikovskoto, Kulakiskoto i vo Boboščanskoto evangelie (sporedbi): [Procedures for stylization of morphological, congregational and lexical levels in Konikovo, Kulaki and in the Boboshtica Gospels (comparisons)]: PhD thesis. Skopje: Ss. Cyril and Methodius University.
Ivanov, Yordan. (1970). Bulgarski starini iz Makedonija [Bulgarian antiquities from Macedonia]. Sofia: BAN.
Koneski, Blaže. (1975). Od istorijata na jazikot na slovenskata pismenost vo Makedonija [From the history of Slavic literacy in Macedonia]. Skopje: Makedonska kniga.
Miletič, Lyubomir. (1920). Bulgarski starini VI. Dva rukopisa s grucko pismo [Bulgarian Antiquities VI. Two manuscripts with Greek literacy]. Sofia: BAN.
Minova-Gjurkova, Liljana. (2000). Sintaksa na makedonskiot standarden jazik [The syntax of Macedonian standard language]. Skopje: Magor.
Nov zavet [New Testament]. (2006). Skopje: Biblisko združenie na Republika Makedonija.
Peev, Kosta. (1987). Kukuškiot govor I [Kukuškiot dialekt I]. Skopje: Studentski zbor.
Arsov, Borče. (2016). On some lexical archaisms in the Boboshtica Gospel and the Boboshtica dialect. In Slavica Helsingensia 49: In search of the center and periphery: Linguistic attitudes, minorities, and landscapes in the Central Balkans. Maxim Makartsev & Max Wahlström (Eds.) Helsinki: University of
Helsinki. 125–136.
Courthiade, Marcel. (1988). Les derniers vestiges du parler slave de Boboščica et de
Drenovene (Albanie). In Revue des études slaves No 60(1). Paris: Institute
d'Etudes Slaves. 139–157.
Lindstedt, Jouko, Spasov, Ljudmil, Nuorluoto, Juhani. (2008). The Konikovo
Gospel / Кониковско евангелие. Helsinki: The Finnish Society of Sciences and
Letters.
Mazon, André. (1936). Documents contes et chansons Slaves de L'Albanie du Sud.
Paris: Librairie Droz.
Mazon, André, Vaillant, André. (1938). L'Évangéliaire de Kulakia Un parler Slave
du Bas-Vardar. Paris: Librairie Droz.
Spasov, Ljudmil, Arsov, Borče. (2008). Review of Morphology and the Function of
Morphological Categories in the Konikovo Gospel. In The Konikovo Gospel / Кониковско евангелие. Helsinki: The Finnish Society of Sciences and Letters. 325–362.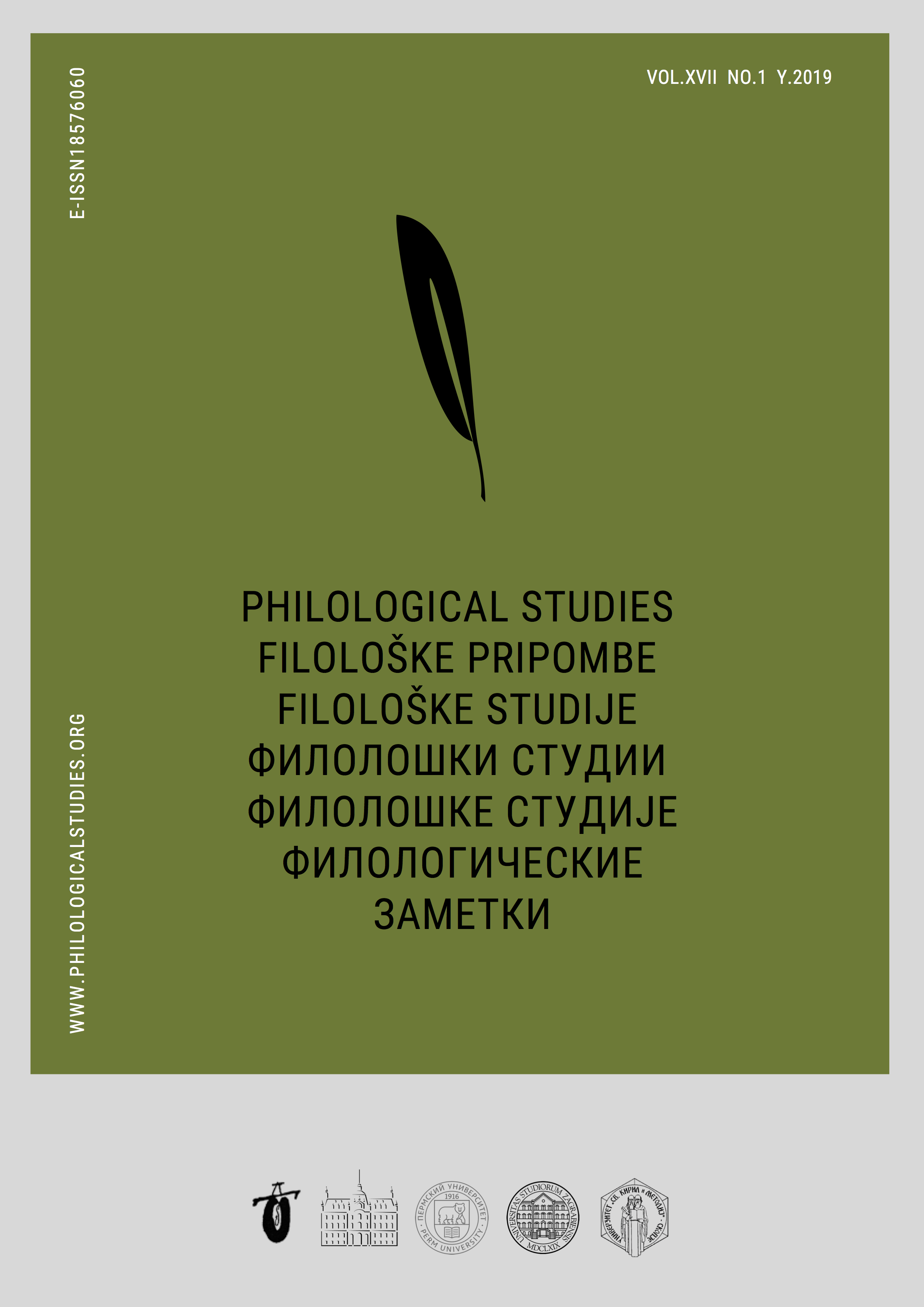 Section
The 'word' in Historical-Cultural Contexts