ПЛУРИЛИНГВИЗМОТ – НОВО ЛИЦЕ НА ЈАЗИЧНИОТ И КУЛТУРНИОТ ИДЕНТИТЕТ
Hristina Andonovska

Institute of Macedonian Language "Krste Misirkov" "Ss. Cyril and Methodius" University Skopje Macedonia
Keywords:
plurilingualism, international acts, linguistic rights, linguistic policies
Abstract
Conditioned by the accelerated processes of globalization and homogenization, as a serious threat to the linguistic and cultural diversity in the world, the affirmation of plurilingualism is becoming a priority. Namely, plurilingualism is turning into a strategic determination of global and European linguistic policies, which has resulted into the adoption of various international acts regulating this socio-linguistic occurrence. Firstly, this paper will consider the essential determinations of several international acts, such as the Universal Declaration of Linguistic Rights (1996), the European Charter for Regional or Minority Languages (1992), and the European Charter on Plurilingualism (2005), which open horizons for a linguistic coexistence and peace in the world, and in Europe, in terms of the recognition of the rights of each linguistic community to realize itself through its own language in various areas of life.
Downloads
Download data is not yet available.
References
Calvet, Jean-Louis.1987. La guerre des langues et les politiques linguistiques. Paris,
Payot.
Heller, Monica. 2008. Repenser le plurilinguisme: langue, postnationalisme et la
nouvelle économie mondialisée.
http://www.erudit.org/revue/du/2008/v/ndu2547/019567ar.pdf
Kymlicka, Will. 2003. Multikulturalno građanstvo. Zagreb, Naklada Jesenski i Turk.
Lošonc, Alpar.2002. Bukvar multikulturalnosti. Novi Sad, Centar za
multikulturalnost.
Semprini, Andrea.1999. Multikulturalizam. Beograd, Clio.
Truchot, Claude.1994. Le plurilinguisme européen. Théories et pratiques en
politique linguistique. Paris, Éditions Champion-Slatkine.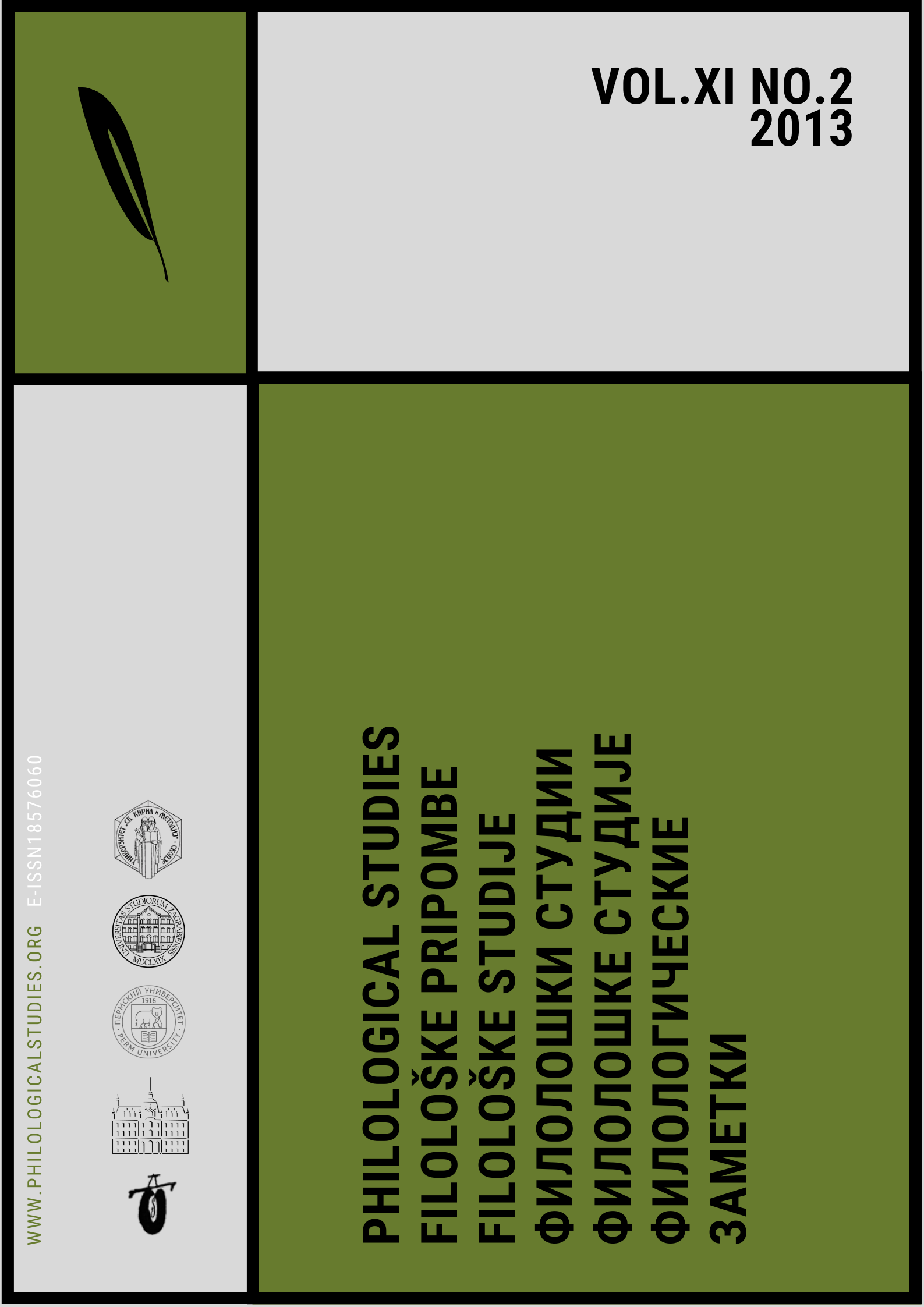 Section
Contemporary Society In Culture, Language, And Literature