VJEŠTICE U SUVREMENIM NARATIVIMA NA PODRUČJU BOSNE I HERCEGOVINE
Mirna Brkić

University of Mostar, Bosnia and Herzegovina
Keywords:
witches, historical and theoretical backgrounds, modern narratives of Croats in Bosnia and Herzegovina
Abstract
Stories on witches and witchcraft can be traced back to the earliest historical records. In this paper, we will try to answer questions such as, who witches are/were, what are the historical, sociological or psychological reflections on witches and witchcraft, and how have witches been represented in Croatian storytelling, with special emphasis on modern narratives on the territory of Bosnia and Herzegovina. Field research and records of modern narratives among Croats in Bosnia and Herzegovina have proved that storytelling about witches is still very much alive. Such stories mostly tell of old, ugly women who can turn into various creatures (often flies or cats) and wreak havoc onto villages. Numerous and various modern narratives on witches have proven that the mythological-demonic theme is a recurrent theme; neither modern ways of life nor the effects of Christianity could have them suppressed from people's consciousness.
Downloads
Download data is not yet available.
References
Bayer. Vladimir. 1982. Ugovor s Đavlom. Procesi protiv čarobnjaka u Evropi a
napose u Hrvatskoj. Zagreb: Informator
Belaj.Vitomir. 1998. Hod kroz godinu: mitska pozadina hrvatskih narodnih običaja i
vjerovanja. Zagreb: Golden marketing
Bošković-Stulli. Maja. 1991. Predaje o vješticama i njihovi progoni u Hrvatskoj. U:
Pjesme, priče, fantastika. Zagreb: Nakladni zavod Matice hrvatske. 124-159.
Boškovi-Stulli. Maja. 1963. Narodne pripovijetke. PSHK. knj. 26. Zagreb: ZoraMatica Hrvatska
Chavalier. Jean/Gheerbrandt. Alain. 1987. Rječnik simbola. Zagreb: Nakladni zavod
Matice hrvatske
Čiča. Zoran. 2002. Vilenica i vilenjak. Sudbina jednog pretkršćanskog kulta u doba
progona vještica. Zagreb: Institut za etnologiju i folkloristiku
Faust,. Viktoria. 2000. Vještice - knjiga sjena. Zagreb:Zagrebačka naklada Freud. Sigmund. 1970. Das Unheimliche. U: Psychologische Schriften. svezak IV,
Frankfurt a. M.
Graves. Robert. 1969. Grčki mitovi. Beograd: Nolit
Hall. James. 1991. Rječnik tema i simbola u umjetnosti. Zagreb: August Cesarec
Holzer. Hans. 2005. Witches - True encounters with wicca, wizards, covens, cults,
and magic. New York: Black dog & Leventhal Publishers Inc.
Institoris. Heinrich/Sprenger. Jacob. 2006. Malleus maleficarum (Malj koji ubija
vještice). Zagreb: Stari grad
Katičić. Radoslav. 2008. Božanski boj. Zagreb: Ibis grafika d.o.o., Katedra
čakavskog sabora Općine Mošćenička Draga,Odsjek za etnologiju i kulturnu
antropologiju Filozofskog fakulteta Sveučilišta u Zagrebu
Katičić. Radoslav. 2010. Zeleni lug. Zagreb: Ibis grafika d.o.o., Matica hrvatska,
Katedra čakavskog sabora Općine Mošćenička Draga
Katičić. Radoslav. 2011. Gazdarica pred vratima. Zagreb: Ibis grafika d.o.o., Matica
hrvatska, Katedra čakavskog sabora Općine Mošćenička Draga
Marjanić. Suzana. 2005. Vještičje psihonavigacije i astralna metla u svjetovima
hrvatskih predaja kao (mogući) aspekti šamanske tehnike ekstaze (i transa),
Studia ethnologica Croatica, vol. 17. 111-169.
Marjanić. Suzana. 2010. Zoopsihonavigacija kao poveznica vještičarstva i
šamanizma. U: Mitski Zbornik (ur. Suzana Marjanić i Ines Prica). Zagreb:
Institut za etnologiju i folkloristiku, Hrvatsko etnološko društvo, Scarabeusnaklada. 127-150.
Marks. Ljiljana. 2007. "No o drvo, ni okamen…": Magične formule u hrvatskim
predajama o vješticama. Narodna umjetnost, 44/2. 27-42.
Mencej. Mirjam. 2006. Coprnice su me nosile. Raziskava vaškega čarovništva v
vzhodni Sloveniji na prelomu tisočletja. Ljubljana: Filozofska fakulteta, Oddelek
za etnologijo in kulturno antropologiji
Mircea. Eliade. 1981. Okultizam, magija i pomodne kulture: eseji s područja
komparativne religije.Zagreb: GHZ
Murray. Margaret A. 1970. The God of the Witches. Oxford: Oxford University
Presss
Novosel. Ottone. 1997. Magda Herucina, poslednja suđena vještica u Hrvatskoj. Kaj
2:40-46
Perić. Boris/Pletenac. Tomislav. 2008. Fantastična bića Istre i Kvarnera. Zagreb:
Vuković& Runjić
Pócs. Éva. 1999. Between the Living anad the Dead. A Perspective on Witches and
Seers in the Early Modern Age. Budapest: Central European University Press
Šulek. Bogoslav. 1874. Po čem se poznaju vještice. Vienac 6/49:779-782
Tkalčić. Ivan Krstitelj. 1982. Izprave o progonu vješticah u Hrvatskoj. Starine
Jugoslavenske akademije znanosti i umjetnosti, 25:1-102.
Tkalčić. Ivan Krstitelj. 1981. Parnice proti vješticam u Hrvatskoj. Rad
Jugoslavenske akademije znanosti i umjetnosti, 103:83-116.
Tkalčić. Ivan Krstitelj. 1904. Prinos k progonu vještica u Hrvatskoj. Vjestnik kr.
Hrvatsko-slavonsko-dalmatinskoga zemeljskog arkiva,6:78-79.
Vukelić. Deniver. 2009. Svjetovna suđenja i progoni zbog čarobnjaštva i hereze te
progoni vještica u Zagrebu i okolici tijekom ranog novog vijeka. Diplomski rad.
Zagreb:Filozofski fakultet
Vlastite rukopisne zbirke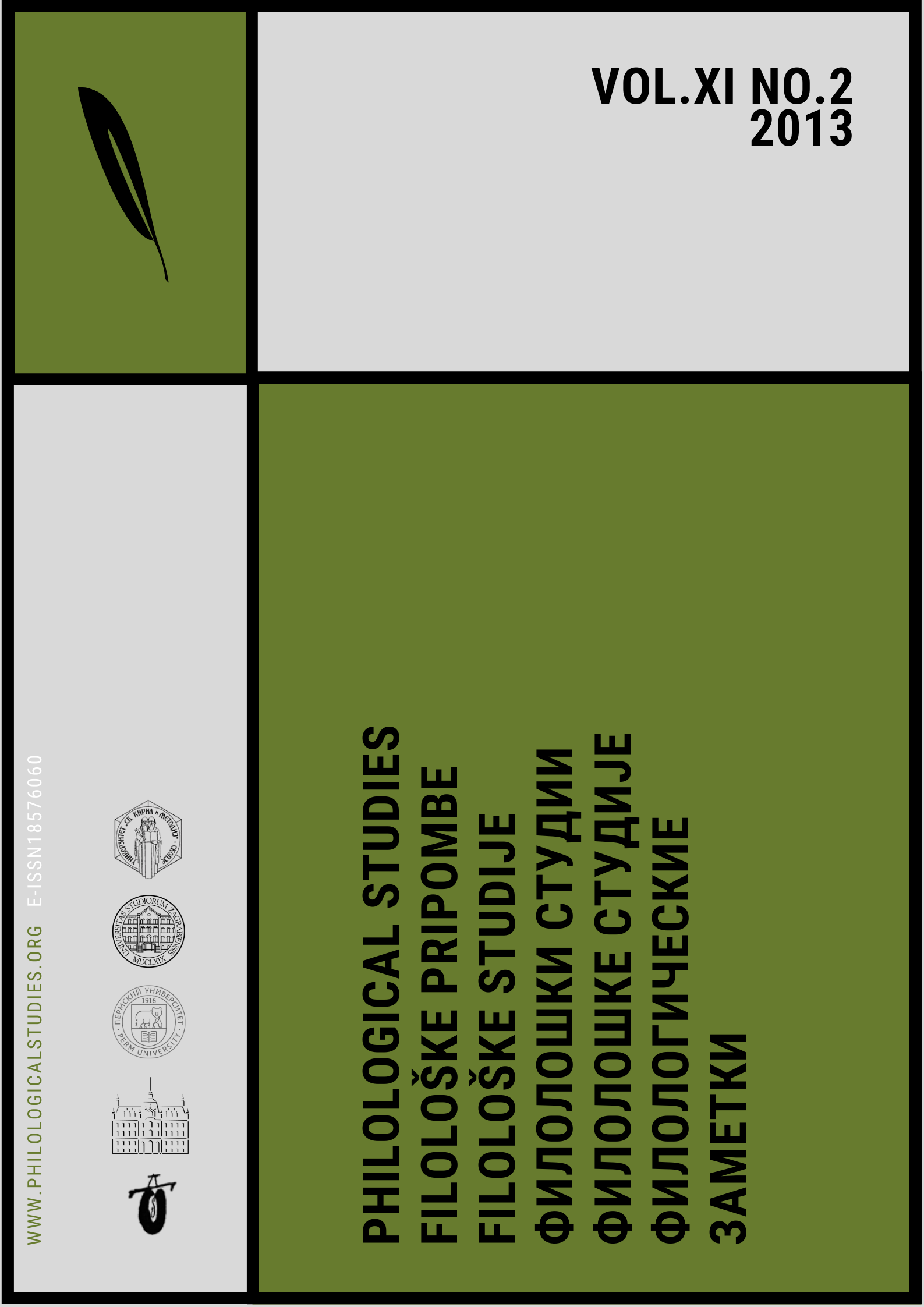 Section
Literature in Intercultural Context