DETERITORIJALIZACIJA/RETERITORIJALIZACIJA I NOMADSKI IDENTITET U DJELIMA POSTJUGOSLAVENSKIH AUTORA
Doris Pandžić

University of Ljubljana, Ljubljana, Slovenia
Keywords:
deterritorialization, reterritorialization, nomadism, nomadology, identity, heimat, telematic society, rhizome
Abstract
This article presents already existing theories of nomadism by Felix Guattari, Gilles Deleuze and Vilém Flusser, explains the terminology used in these theories and applies it in the analysis of literary works of post-Yugoslav writers. Reassess the identification of nomadism and cosmopolitanism. Nomadism as a philosophy advocates the non-defining – by place, time and identity. Literary works were analyzed and compared: Скриена камера by Lidija Dimkovska, Снегот во Казабланка by Kica Bardžiovska-Kolbe, Čefurji raus! by Goran Vojnović, Nebesa v robidah by Nataša Kramberger, Snežni čovek by David Albahari and Muzej bezuvjetne predaje by Dubravka Ugrešić. After analysis, it was concluded that the said literary works could be classified as nomadic literature, which extracts that works from the framework of individual national literatures.
Downloads
Download data is not yet available.
References
Alađozovski, Robert, 2009. Korijeni, krvavi korijeni, Sarajevske sveske 23/24,
Sarajevo, 170 – 175.
Bhabha, Homi, 1994. The Location of Culture, London and New York: Routledge.
Bilefeld, Ulrih, 1998. Stranci: prijatelji ili neprijatelji, Zemun: Biblioteka XX vek;
Beograd: Čigoja štampa.
Biti, Vladimir, 2005. Doba svjedočenja: tvorba identiteta u suvremenoj hrvatskoj
prozi, Zagreb: Matica hrvatska.
Benhabib, Seyla, 2010. Pravice drugih : tujci, rezidenti in državljani, Ulčakar & JK,
Ljubljana: Krtina.
Ćosić, Bora, 2009. Nomadi, kao gradski princip, Sarajevske sveske 23/24, Sarajevo,
156 – 162.
Čovjek/prostor/vrijeme, književnoantropološke studije iz hrvatske
književnosti, Zagreb: Disput, 2006.
Delez, Žil – Gatari, Feliks, 1990. Anti-Edip: kapitalizam i shizofrenija, Sremski
Karlovci: Izdavačka knjižnica Zorana Stojadinovića.
Deleuze, Gilles – Guattari, Félix, 2010. Nomadology: The War Machine,
Wormwood Distribution, Seattle, WA.
Denić-Grabić, Alma, 2009. Etika i trauma nepripadanja, Sarajevske sveske 23/24,
Sarajevo, 238 – 257.
Đekić, Velid, 2006. Flagusova rukavica, Zagreb: Meandarmedia.
Flusser, Vilém, 2003. The Freedom of the Migrant (Objections to Nationalism),
University of Illinois Press, Urbana and Chicago.
Genette, Gérard, 1980. Narrative Discourse, an essay in method, Cornell University
Press, Ithaca, New York.
Gross, Mirjana, 2001. Suvremena historiografija : korijeni, postignuća, traganja,
Zagreb: Novi Liber – Zavod za hrvatsku povijest Filozofskog fakulteta
Sveučilišta u Zagrebu.
Horvat, Srećko, 2009. "Samosvjesni nomadi" i njihova ideologija, Sarajevske sveske
23/24, Sarajevo, 163 – 173.
Jestrović, Silvija, 2009. Nomadski jezik, Sarajevske sveske 23/24, Sarajevo, 271 –
277.
Kaufmann, Jean-Claude, 2006. Iznalaženje sebe, jedna teorija identiteta, Zagreb:
Izdanja Antibarbarus.
Korun, Barbara, 2007. Pravljična brezčasnost prvenca Nataše Kramberger, pogovor
o romanu Nebesa v robidah, Ljubljana: Javni sklad Republike Slovenije, 269 –
271.
Kristeva, Julija, 1991. Strangers to Ourselves, New York:Columbia University
Press.
Kristeva, Julija, 1993. Nations Without Nationalism, New York:Columbia
University Press.
Lipuš, Cvetka, 2009. Pisanje na razmeđu, Sarajevske sveske 23/24, Sarajevo, 217 –
225.
Marot, Danijela, 2006. Identitet granice, Rijeka: Filozofski fakultet u Rijeci, Rijeka.
Nemet, Natalija,2006. "Muzej bezuvjetne predaje" Dubravke Ugrešić, Književna
Rijeka, 11 (2006.), 1, 73-78
Nikolaidis, Andrej, 2009. Oni umiru u snijegu, Sarajevske sveske 23/24, Sarajevo,
13–18.
Paić, Žarko, 2009. Zemljovidi za lutalice: nomadizam i kaos kraja povijesti,
Sarajevske sveske 23/24, Sarajevo, 107–126.
Pužar, Aljoša, 2007. Granice, studije i ogledi, Nova Istra, Istarski ogranak Društva
hrvatskih književnika, Pula.
Rushdie, Salman, 1991. Imaginary Homelands: Essays and Criticism 1981-1991,
Granta, London.
Шелева, Елизабета, 2005. Дом/Идентитет, Скопје:Магор.
Vidmar Horvat, Ksenija, 2006: Globalna kultura, Ljubljana: Študentska založba.
Visković, Velimir, 1983. Mlada proza: eseji i kritike, Zagreb: Znanje.
Zorko, Urban, 2008. Vodič po vesti neke večine, pogovor o romanu Čefurji raus!,
Ljubljana: Študentska založba, 183–199.
Zupan Sosič, Alojzija, 2011. Družina v sodobnem slovenskem romanu, zbornik
Družina v slovenskem jeziku, literaturi in kulturi, Znanstvena založba Filozofske
fakultete, 49–56.
Zlatar, Andrea, 2004. Tekst, tijelo, trauma, ogledi o suvremenoj ženskoj književnosti,
Zagreb: Naklada Ljevak.
Elias-Bursać, Ellen Translating Dubravka Ugrešić and David Albahari, u Shoreless
bridges: south east European writing in
diaspora, http://books.google.hr/books?id=ZnQWA24OQEkC&pg=PA133&lpg
=PA133&dq=dubravka+ugre%C5%A1i%C4%87+i+albahari&source=bl&ots
=IdLerlb1fU&sig=Lk3DIDlB1ttHftFqU2TUE2TlHG0&hl=hr&ei=slZeTsDpEo
mL4gSu1vAy&sa=X&oi=book_result&ct=result&resnum=1&ved=0CBYQ6AE
wAA#v=onepage&q=dubravka%20ugre%C5%A1i%C4%87%20i%20albahari
&f=false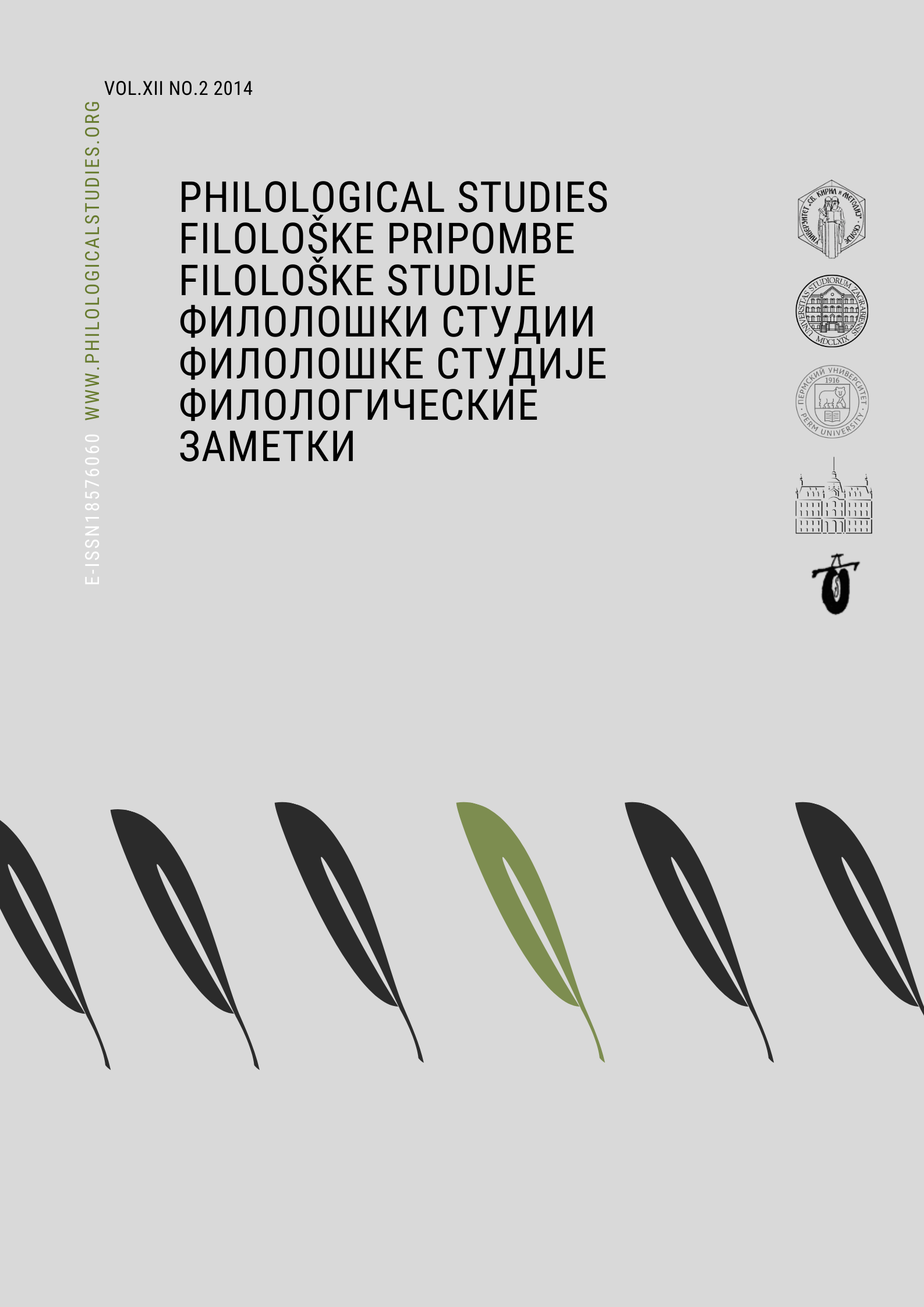 Section
Literature in Intercultural Context