ЧЕШКИТЕ ФРАЗЕМИ СО КОМПОНЕНТА NOHA / НОГА ВО ПРЕВОДИТЕ НА МАКЕДОНСКИ ЈАЗИК
Jasminka Delova-Siljanova

Faculty of Philology "Blaze Koneski", Universtiy "Ss Cyril and Methodius", Skopje, Macedonia
Keywords:
somatic phraseology, Macedonian language, Czech language, cognitivism
Abstract
The terms for the parts of the human body (based on metaphoric or metonymic meanings) are used daily to express a great number of things, while the body is used for counting (fingers) and as a means to determine a quantity or measure (measures of distance as foot, thumb, elbow, step, handful, sip, bite). The subject of this paper are phrases with a key somatic component LEG in the Czech works translated into Macedonian. We analyse the phrases on the basis of the body principle and according to the conceptual metaphors of Lаkoff and Johnson. Each scheme is analysed through specifics and characteristics found in the phrases, as well as the reality they interpret and evaluate. In the material excerpted from Czech works translated into Macedonian, we have come across 13 phrases having as a key component LEG.
Downloads
Download data is not yet available.
References
Делова-Силјанова. Ј. 2012. Соматските фраземи во преводите од чешки на
македонски јазик и обратно. докторска дисертација (необјавена).
Филолошки факултет "Блаже Конески": Скопје.
Велјановска. Катерина. 1998. Фразеолошките изрази во македонскиот јазик
(со посебен осврт на соматската фразеологија). докторска дисертација.
Филолошки факултет "Блаже Конески": Скопје.
Миловановиќ. Крсто. 1994. Речник симбола. Народно дело: Крагујевац.
Ристески. Љупчо. С. 2003. Културна топографија на човечкото тело. Во
ЕтноАнтропоЗум. ПМФ. Институт за географија. Завод за Етнологија:
Скопје.
Вражиновски. Танас. 2000. Речник на народната митологија на Македонците.
Институт за старословенска култура – Матица македонска: Скопје.
Vaňková. Irena. 2007. Nádoba plná řeči: (Člověk, řeč a přirozený svět).
Nakladatelství Karolinum: Praha.
Vaňková. Irena. 2003. O těle, smyslech, citech a prožitcích. roč. 11, č.1/2, s. 7-9.
Čeština doma a ve světě: Praha.
Mrhačová. Eva. 2000. Názvy částí lidského těla v české frazeologii a
idiomatice:Tematický frazeologický slovník II. Ostravská univerzita Ostrava –
Filozofická fakulta: Ostrava.
Lakoff. George; Johnson. Mark. 2002. Metafory, kterými žijeme. 1.vyd. Host: Brno.
Čermák. František. 2007. Frazeologie a idiomatika česká a obecná. Czech and
General Phraseology. Nakladatelství Karolinum: Praha.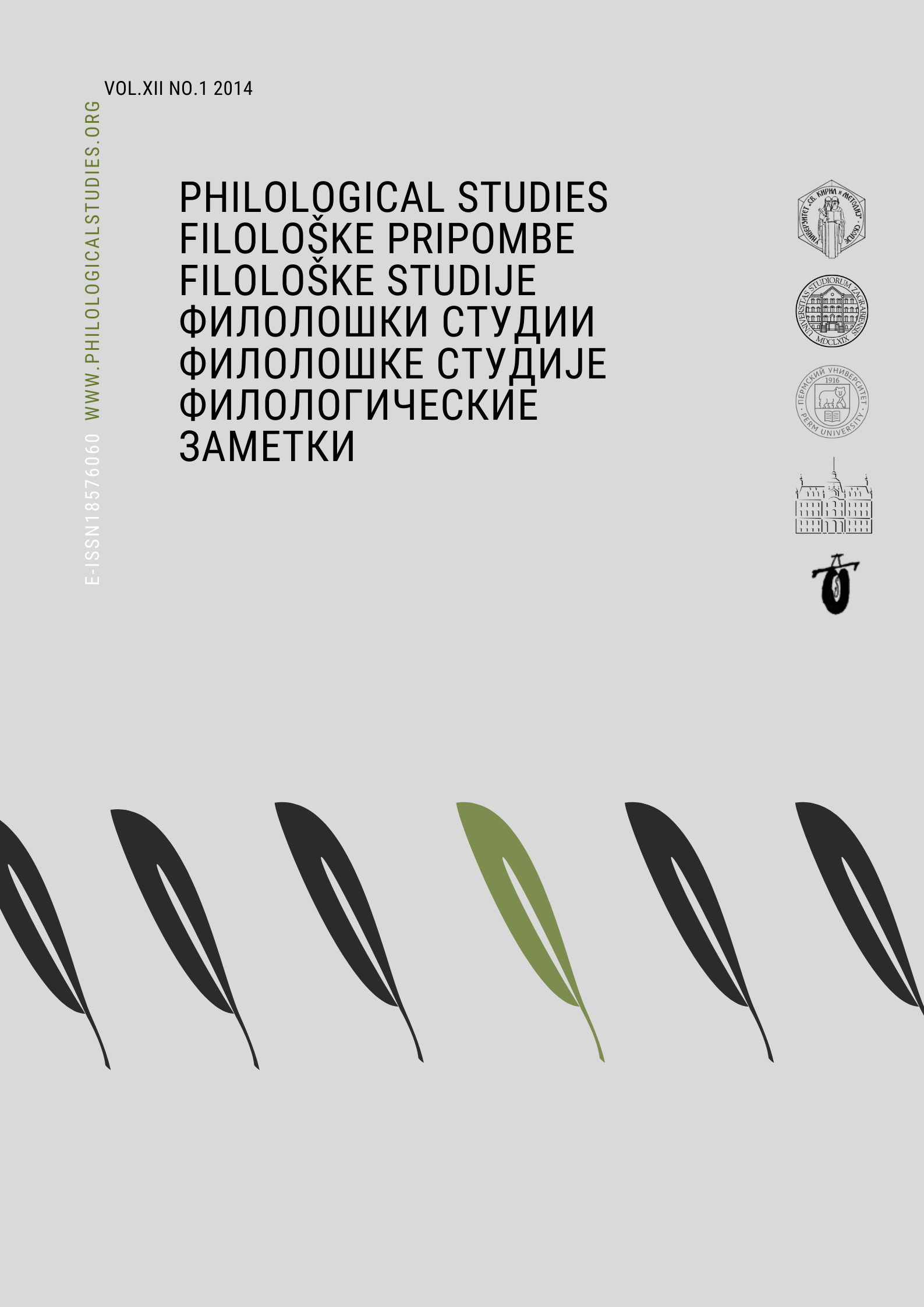 Section
The 'word' in Historical-Cultural Contexts