СОСТОЈБИТЕ ВО ОБРАЗОВНИЕТО ВО ВАРДАРСКИОТ ДЕЛ НА МАКЕДОНИЈА 1918-1941 г.
Lidija Gjurkovska

Insitute of National History "Ss. Cyril and Methodius" University Skopje Macedonia
Keywords:
education, schools, Vardar part of Macedonia
Abstract
The article aims to present the educational histories in the Vardar part of Macedonia between the two world wars. The school system in the Vardar Macedonia was under the jurisdiction of the Ministry of Education of the Kingdom of Yugoslavia. The main issue presented before this Ministry was illiteracy, that is to say that the population did not speak Serbian as its official language. Education was just a thread through which the Serbian regime conducted policy assimilation and the denationalization of Macedonians in Vardar Macedonia.
Downloads
Download data is not yet available.
References
Јанкуловски, Илија. Напредното учителско движење во Македонија (1918-
1941).Аини, инв.бр.783/70,77.
Јовановиќ, Марија. 1983. Просветно-политичките прилики во Вардарска
Македонија (1918-1929).Студентски збор. Скопје: 1983.
Картов, Владо. 1975. Специфичните особености на просветната политика на
владеачките режими на Кралството СХС, односно Југославија спрема
македонскиот народ (1918-1941.) сп. Историја. Скопје бр.1.
Кондарко, Благој. 1985. Моите другари׃ Боро Чушкар, Илија Јанкуловски,
Богданка Плеќаш-Проќич и Коста Ѓукиќ. Напредното учителство во
Македонија. Зборник на сеќавања за дејноста на напредното учителство во
Македонија пред војната и за време на НОВ. Просветно дело. Скопје.
Споменица 25-годишњице ослобођења Јужне Србије,1937. Скопље.
Цветковска, Надежда, 2004. Политичките партии во парламентарните
изборни борби во вардарскиот дел на Македонија.ИНИ׃ Скопје.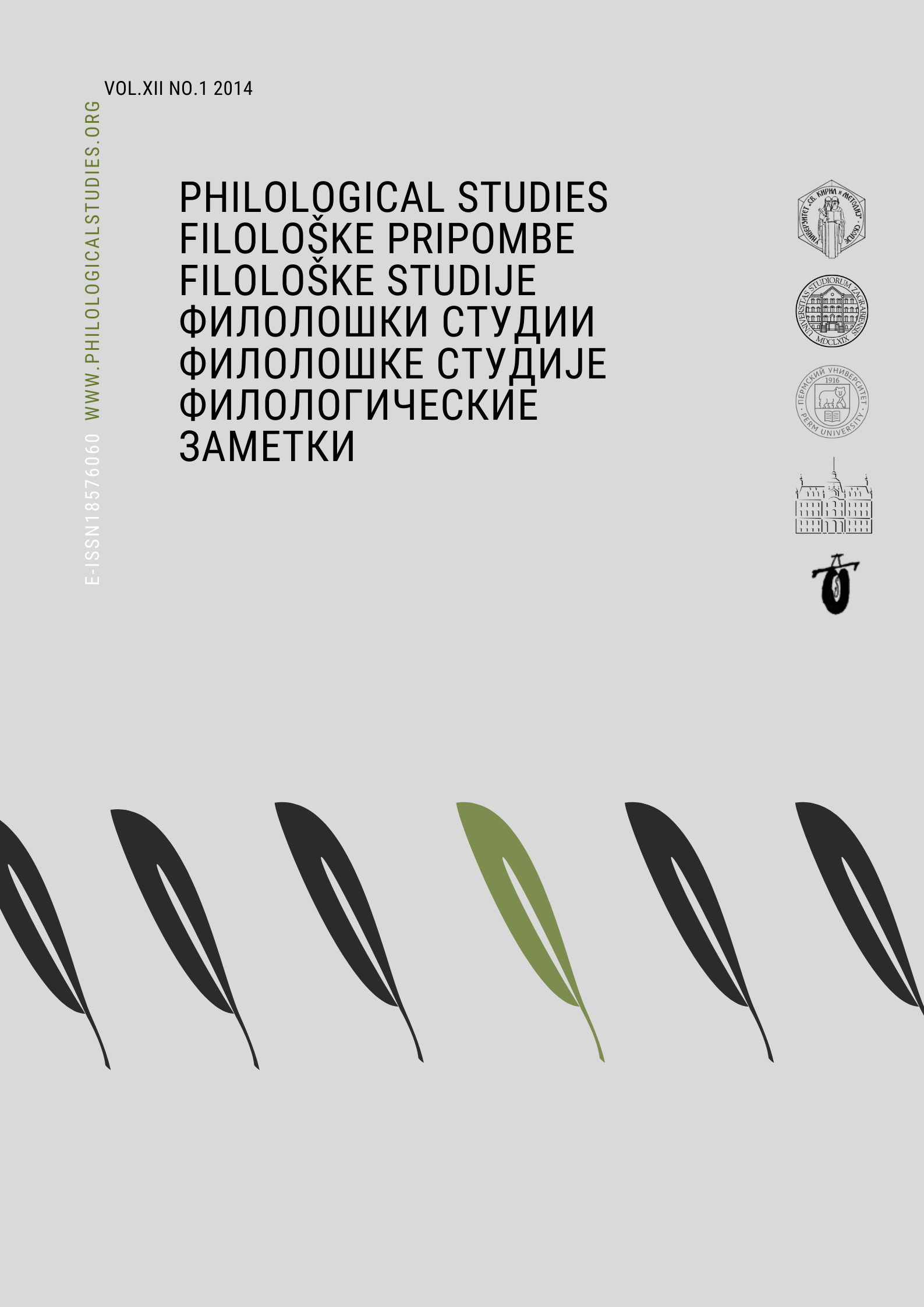 How to Cite
Gjurkovska, L. (2019). СОСТОЈБИТЕ ВО ОБРАЗОВНИЕТО ВО ВАРДАРСКИОТ ДЕЛ НА МАКЕДОНИЈА 1918-1941 г. Philological Studies, 12(1), 71-81. Retrieved from https://journals.ukim.mk/index.php/philologicalstudies/article/view/439
Section
History and Philology