ANALYSIS OF SECONDARY METAPHORICAL NOMINATION IN THE RUSSIAN AND CHINESE LANGUAGES IN TERMS OF GENDER
Ivan Smirnov

Budapest, Hungary
Keywords:
Metaphorical nominations, gender semantics, comparative analysis
Abstract
In the paper there was used the method of comparison of the original metaphors in Russian and their translation into Chinese. This method is concerned as traditional one, because during its usage we compare metaphors of the original text and their translation into another language. This comparison allows to reveal the facts of metaphorical images parallelism and simultaneously to show that some metaphorical meanings cannot be translated literally into another language, which is the evidence of existence of differences in the metaphorical models of this two languages. Analysis in terms of gender semantics has shown that most of metaphorical nominations have an ambivalent character, i.e. can be applied both to a man and a woman.
Downloads
Download data is not yet available.
References
Гидденс, Энтони. 1999. Социология. Москва: Эдиториал УРСС.
Григорян, Ашот. 2004. Состояние и перспективы гендерной лингвистики на
западе в конце XX – начале XXI веков. Иваново: ИвГУ.
Денисова, Алла. 2002. Словарь гендерных терминов. Москва: Информация
XXI век.
Кирилина, Алла. Томская, Мария. 2005. Лингвистические гендерный
исследования. http://www.strana-oz.ru/2005/2/lingvisticheskie-gendernyeissledovaniya (дата доступа май 16, 2016).
Крейдлин, Григорий. 2005. Мужчины и женщины в невербальной
коммуникации. Москва: Языки славянской культуры.
Маслова, Валентина. 2001. Лингвокультурология. Москва: Академия.
Скляревская, Галина. 1993. Метафора в системе языка. Санкт- Петербург:
Наука.
Уолцер, Майкл. 2000. О терпимости. Москва: Идея – Пресс.
Шведова, Наталия. 1990. Словарь русского языка. Москва: Русский язык.
Xinhua Zidian, 2004. 10th revised edition. Beijing: Commercial Press.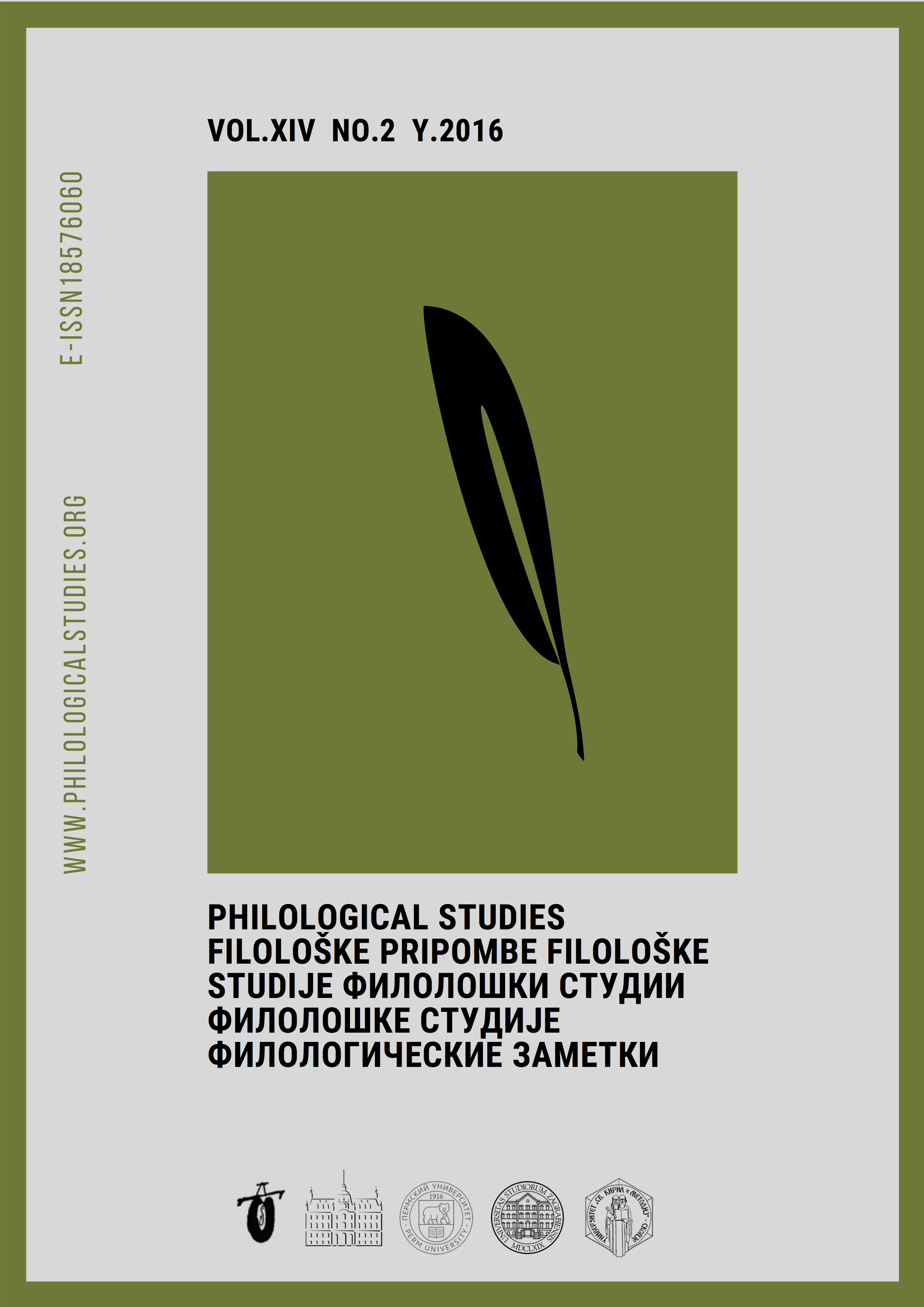 Section
Contemporary Society In Culture, Language, And Literature