A HOLY BEVERAGE: ON THE HISTORY OF WINE
Lidija Stojanović

Institute of Folklore "Marko Cepenkov", Ss Cyril and Methodius University in Skopje, Macedonia
Keywords:
wine, traditional folk culture, origin of wine, etiological legends
Abstract
In this paper we shall consider several aspects in which we can investigate the occurrence, the presence, and the significance of wine in the Balkans. We will use data from ethnolinguistics and folk literature, especially the presence of giving a toast and the cult of drinking wine in epic poetry, as well the etiological legends that analyze the origins of wine. In addition to this, some accompanying ritual and cult actions will be analyzed that may explain the significance and meaning of wine in some parts of traditional folk culture
Downloads
Download data is not yet available.
References
Benvenist, Emil . 2002. Rečnik indoevropskih ustanova. Sremski Karlovci, Novi
Sad: Izdavačka knjižarnica Zorana Stojanovića
Budimir, Miodrag. 1969. Sa Balkanskih istočnika. Beograd: SKZ
Cepenkov, Marko. 1972. Makedonski narodni umotvorbi vo deset knigi. Skopje:
Institut za folklor "Marko Cepenkov".
Čajkanović, Veselin. 1973. Mit i religija u Srba. Beograd: SKZ.
ESSJ = Etimologicheskii slovar slavianskikh yazykov. 1974 - . [Etymological
dictionary of Slavic languages]. Editor-in-chief O. N. Trubachyov. Moskva:
Nauka.
Karadžić, Vuk Stefanović. 1818. Srpski rječnik. Beč.
Kropej Monika; Šmitek , Zmago et al. (eds.). 2010. A Treasury of Slovenian
Folklore: 101 Folk Tales from Slovenia. Ljubljana: Didakta.
Loma, Aleksandar. 2002. Prakosovo. Slovenski i indoevropski koreni srpske epike.
Beograd: SANU (= Balkanološki institut, knj. 78).
MNM = Mifi narodov mira. 1987. Editor-in- chef C.A. Tokarev. Moskva:
Sovetskaya Encyklopedia.
Murtezani, Izaim. 2006. Mitskite elementi vo albanskiot i makedonskiot junački epos
i balada. Skopje: Institut za folklor "Marko Cepenkov".
Petrović, Tanja. 2006. Zdravica kod Balkanskih Slovena. Beograd: SANU
(Balkanološki institut, knj. 89).
SD = Slavjanskie drevnosti. Etnolingvističeskij slovar, vol. 1. Ed. N. I. Tolstoy.
1995. Moskva: Rosisskaja Akademija Nauk. Institut slavjanovedenija i
Balkanistiki
SEL = Slоvenski etnološki leksikon. 2004. Ljubljana: SAZU
Šmitek, Zmago. 2012. Rasla je jela do neba. Zgodbe iz našega ljudskega herbarija.
Ljubljana: Didakta.
Vasmer, Max. 1986. Etimologicheskii slovar ruskogo yazyka, vol.1. Trans. and ed.
O. N. Trubachyov. Moskva: Progres.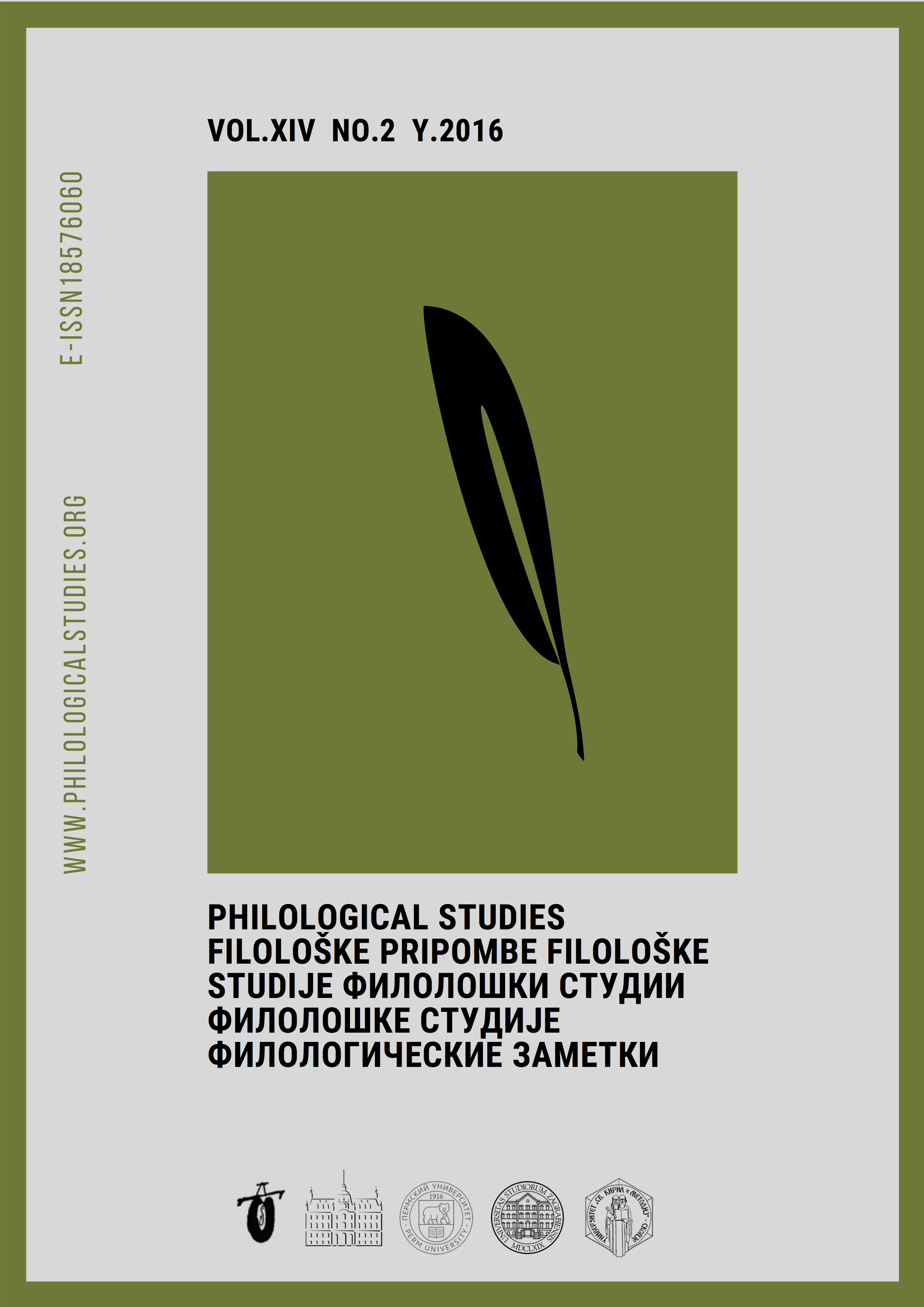 Section
Philosophical-Cultural Problems