SLOBODAN TIŠMA, AN ARTIST IN FIRST PERSON
Dragan Đorđević

13th Belgrade Gymnasium Belgrade, Serbia
Keywords:
Invisible art, performance, romanticized documentation, autography, artist in prima persona
Abstract
The work is conceived as an example of reading the literature that arises as a romanticized documentation of the "invisible art practice"(an art that is aligned with life). The art of the Novi Sad Circle (Vladimir Kopicl, Slobodan Tišma, Miroslav Mandić, Božidar Mandić, Vojislav Despotov, Judita Šalgo, Mirko 
Radojičić and others) is an example of the reliance of conceptual and "poor" art practices (arte povera) on the documentary power of literature. The strangeness of this literature is not contained solely in its ability to conserve "invisible" artistic practices. What is its characteristic is a new type of storyteller and heroes: an artist in first person – artist who's performing in front of the reader.In this case, theartistain first personis Slobodan Tišma.
Downloads
Download data is not yet available.
References
Тишма, Слободан. (2016). Људи пишу књиге мислећи да ће тиме њихов живот добити на значају (прилог). У Пикник за Ирму (зборник мотива). Марковић, Бојан, Митровић, Тамара (Eds.). Београд: Дом културе Студентски град. 71-72.
[Tišma, Slobodan. (2016). Ljudi pišu knjige misleći da će time njihov život dobiti na značaju (ptilog) [People write books thinking that this will make their life meaningful]. In Piknik za Irmu (zbornik motiva) [Picnic for Irma (collection of motifs)]. Marković, Bојаn, Mitrović, Tamara (Eds.). Beograd: Dom kulture Studentski grad. 71-72.]
Росић, Татјана. (2014). (Анти)утопије тела: репрезентација маскулинитета у савременој српској прози. Београд: Иститут за књижевност и уметност.
[Rosić, Таtјаnа. (2014). (Anti)utopije tela: reprezentacija maskuliniteta u savremenoj srpskoj prozi [(Anti)utopias of the body: a representation of masculinity in contemporary Serbian prose]. Beograd: Institut za književnost i umetnost.]
Arto, Antonen. (1971). Pozorište i njegov dvojnik [Theater and its counterpart]. Transl. Mirjana Miočinović. Beograd: Prosveta.
Brebanović, Predrag. (2006). Podrumi marcipana: čitanje Bore Ćosića [Marzipan Cellars: Reading by Bora Ćosić]. Beograd: Fabrika knjiga.
Delez, Ž, Gatari F. (1990). Anti-Edip: kapitalizam i shizorenija [Anti-Oedipus: Capitalism and Schizorenia]. Transl. Ana Moralić. Sremski Karlovci; Novi Sad: Izdavačka knjižarnica Zorana Stojanovića.
Denegri, Ješa. (1983). Govor u prvom licu – isticanje individualnosti umetnika u novoj umetničkoj praksi 70-ih godina [First Person Speech – Highlighting the Individuality of the Artist in the New Art Practice of the 70's]. In Nova umetnost u Srbiji 1970-1980: pojedinci, grupe, pojave [New Art in Serbia 1970-1980: individuals, groups, phenomena]. Beograd: Muzej savremene umetnosti. 7-13.
Danto, Arthur C. (1991). Preobražaj svakidašnjeg – filozofija umjetnosti [The transformation of the everyday – the philosophy of art]. Transl. Vanda Božičević. Zagreb: Kruzak.
Groys, Boris. (2006). Umjetnost u doba biopolitike – od umjetničkog djela ka umjetničkoj dokumentaciji [Art in the Age of Biopolitics – From Artwork to Artistic Documentation]. In Učiniti stvari vidljivima – strategije suvremene umjetnosti [Make things visible – contemporary art strategies]. Transl. Nada Beroš. Zagreb: MSU. 7-28.
Kopicl, Vladimir. (2006). Writings of Death and Entertainment: Textual Body and (De)composition of Meaning in Yugoslav Neo-avant-gardr and Post-avant- garde Literature 1968-1991. In Impossible histories – Historical Avant-gardes, Neo-avant-garde, and Post-avant-garde in Yugoslavia, 1918-1991. Đurić, Dubravka, Šuvaković, Miško (Eds.). Cambridge; London: MIT Press. 96-119.
Mandić, Božidar. (1997). Porodica Bistrih potoka [Quick Stream Family]. Novi Sad: Prometej.
Milenković, Nebojša. (2007). Vladimir Kopicl. Ništa još nije ovde ali neki oblik već može da mu odgovara [Vladimir Kopicl. Nothing is here yet, but some form may respond him already]. Novi Sad: Muzej savremene umetnosti Vojvodine.
Radojičić, Mirko. (1978). Aktivnost grupe KOD [KOD group activity]. In Nova umjetnička praksa 1966-1978 (dokumenti 3-6) [New Art Practice 1966-1978 (Documents 3-6)]. Marijan Susovski (Ed.). Zagreb: Galerija suvremene umjetnosti. 36-45.
Tišma, Slobodan. (1995). Marinizmi [Marinism]. Ruža lutanja.
Tišma, Slobodan. (1997). Vrt kao to [A garden like that]. Ruža lutanja.
Tišma, Slobodan. (2010). Neoficijalni blog o Slobodanu Tišmi [Unofficial blog
about Slobodan Tishma]. URL: http://slobodantisma.blogspot.com/2010/03/samostalni-radovi-slobodana-tisme- u.html (pristupljeno April 8, 2019).
Tišma, Slobodan. (2012) a. Pitoma religiozna razmišljanja (Blues Diary) [Tame Religious Thinking (Blues Diary)]. Novi Sad: Kulturni centar Novog Sada.
Tišma, Slobodan. (2012) b. Urvidek – niskobudžetna proza [Urvidek – low-budget prose]. Novi Sad: Kulturni centar Novog Sada.
Tišma, Slobodan. (2012) c. Quattro stagioni plus – travestirana staromoderna ispovest s onu stranu groba [Quattro stagioni plus – a travesty old-fashioned confession beyond the grave]. Novi Sad: Kulturni centar Novog Sada.
Tišma, Slobodan. (2012) d. Bernardijeva soba – za glas (kontratenor) i orkestar [Bernardi's Room – for voice (countertenor) and orchestra]. Novi Sad: Kulturni centar Novog Sada.
Tišma, Slobodan. (2014). Velike misli malog Tišme (intervjui 1994-2014) [Big Thoughts of Little Tishma (Interviews 1994-2014)]. Zrenjanin: Gradska narodna biblioteka "Žarko Zrenjanin".
Todosijević, Raša. (1983). Performans [Performance]. In Treći program [The third program] No. 56. Treći program Radio Beograda. Beograd. 57-61.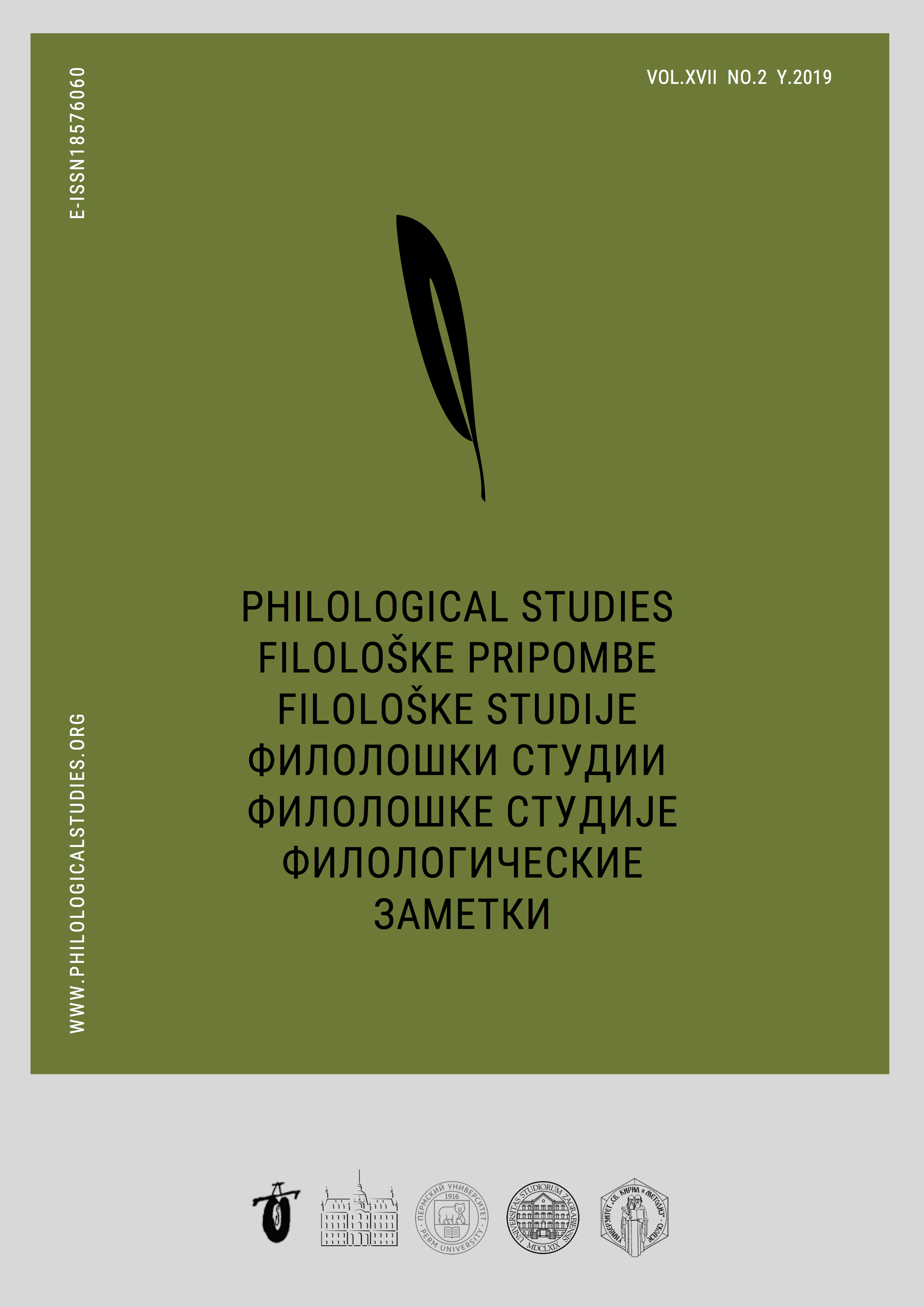 Section
Contemporary Society In Culture, Language, And Literature