POSTEXPERIMENTAL AND POSTMODERN: A TREATISE ON THE TRANSFORMATION AND THE NEW ROLE OF THE AVANT-GARDE LITERARY- LINGUISTC EXPERIMENT
Luka Bešlagić

Faculty of Media and Communication Singidunum University Belgrade, Serbia
Keywords:
post-experimental literature, postmodernism, language experiment, historical avant-gardes, neo-avant-gardes
Abstract
Taking as its starting point a main thesis from the essay "tribut an die tradition. aspekte einer postexperimentellen literatur" (1975), written by Reinhard Priessnitz and Mechthild Rausch, this paper explores the transforming role of experimentalism in avant-garde, postmodern, and contemporary literary production. After historical avant-gardes and neo-avant-gardes innovatively applied various experimental linguistic techniques, post-experimental literature, a succeeding formation, appears as a writing practice which incorporates pre-existing experimental methods while using them merely as an instrument of traditional narrative forms. Therefore, post-experimentalism can be understood as a synonym for postmodernism (the term which Priessnitz and Rausch were not familiar with at the time of writing their essay), if the poetics of postmodernism would be analogously defined as a synthesis of avant-garde experiment and conventional narrative and genre forms. Thus, in both terms "post-experimental" and "postmodern" prefix post has the same role, denoting the weakening of previously radical modernist and avant-garde positions. Although not completely abolished or abandoned, experimentalism no longer has its original avant-garde autonomy, but is rather subordinated to classical literary instances such as plot or characterization. Consequently, the question "Who will take over: experimentally innovative or the traditional?" becomes almost an ethical and political issue – a question of politics of literature.
Downloads
Download data is not yet available.
References
Велш, Волфганг. 2000. Наша постмодерна модерна. Превод: Бранка Рајлић. Нови Сад: Издавачка књижарница Зорана Стојановића.
Bartsch, Kurt i Gerhard Melzer. 1991. "Vorwort. " U: Trans-Garde: Die Li¬teratur der "Grazer Gruppe". Forum Stadtpark und "manuskripte". Ur. Kurt Bartsch i Gerhard Melzer. Graz: Droschl. 6–8.
Bešlagić, Luka. 2017. Teorije eksperimentalne tekstualne produkcije. Beograd: Fakultet za medije i komunikacije.
Birger, Peter. 1998. Teorija avangarde. Prevod: Zoran Milutinović. Beograd: Narodna knjiga/Alfa.
Bourriaud, Nicolas. 2009. Altermodern: Tate Triennal. London: Tate Publishing.
Danijelevski, Mark Z. 2005. Kuća listova. Prevod: Aleksandar V. Stefanović. Beograd: Plato.
Džejmson, Frederik. 2008. "Postmodernizam ili kulturna logika kasnog kapitalizma." Prevod: Ivica Strnčević. U: Studije kulture – zbornik. Ur. Jelena Đorđević. Beograd: Službeni glasnik. 489–528.
Eder, Thomas. 2003. Unterschiedenes ist, gut: Reinhard Priessnitz und die Repoetisierung der Avantgarde. München: Wilhelm Fink.
Foster, Hal. 2012. "Ko se boji neo-avangardе?" U: Povratak realnog. Prevod: Margarita Petrović. Beograd: Orion Art. 20–53.
Geissler, Rolf i Gertrud Valiaparampil. 1971. Sprachversuchungen. Einsichten in eine zeitgenössische literarische Tendenz (Interpretationen zu Texten von Bichsel, Cummings, Handke, Heissenbüttel, Ionesco und Jonkе). Diesterweg: Frankfurt am Main, Berlin, München.
Hačion, Linda. 1996. Poetika postmodernizma: istorija, teorija, fikcija. Prevod: Vladimir Gvozden i Ljubica Stanković. Novi Sad: Svetovi.
Hartung, Harald. 1975. Experimentelle Literatur und konkrete Poesie. Göttingen: Vandenhoeck und Ruprecht.
Liotar, Žan-Fransoa. 1988. Postmoderno stanje. Prevod: Frida Filipović. Novi Sad: Bratstvo-Jedinstvo.
Priessnitz, Reinhard i Mechthild Rausch. 1993. "tribut an die tradition. aspekte einer postexperimentellen literatur." U: Reinhard Priessnitz, literatur, gesellschaft etc. aufsätze. Prir. Ferdinand Schmatz. Graz: Droschl. 174–201.
Rigler, Christine. 2002. Forum Stadtpark: die Grazer Avantgarde von 1960 bis heute. Wien, Köln, Weimar: Böhlau.
Schaffner, Anna Katharina. 2006. "Inheriting the Avant-Garde: on the Reconciliation of Tradition and Innovation in concrete Poetry." U: Neo-Avant-Garde. Ur. David Hopkins i Anna Katharina Schaffner. Amsterdam/New York: Rodopi. 97–117.
Schmidt-Dengler, Wendelin et al., ur. 1990. Wittgenstein und: Philosophie, Literatur. Wien: Österreichische Staatsdruckerei.
Smit, Teri. 2014. Savremena umetnost i savremenost. Prevod: Andrija Filipović. Beograd: Orion Art.
Šuvaković, Miško. 1995. Postmoderna (73 pojma). Beograd: Narodna knjiga/Alfa.
Šuvaković, Miško. 2011. Pojmovnik teorije umetnosti. Beograd: Orion Art.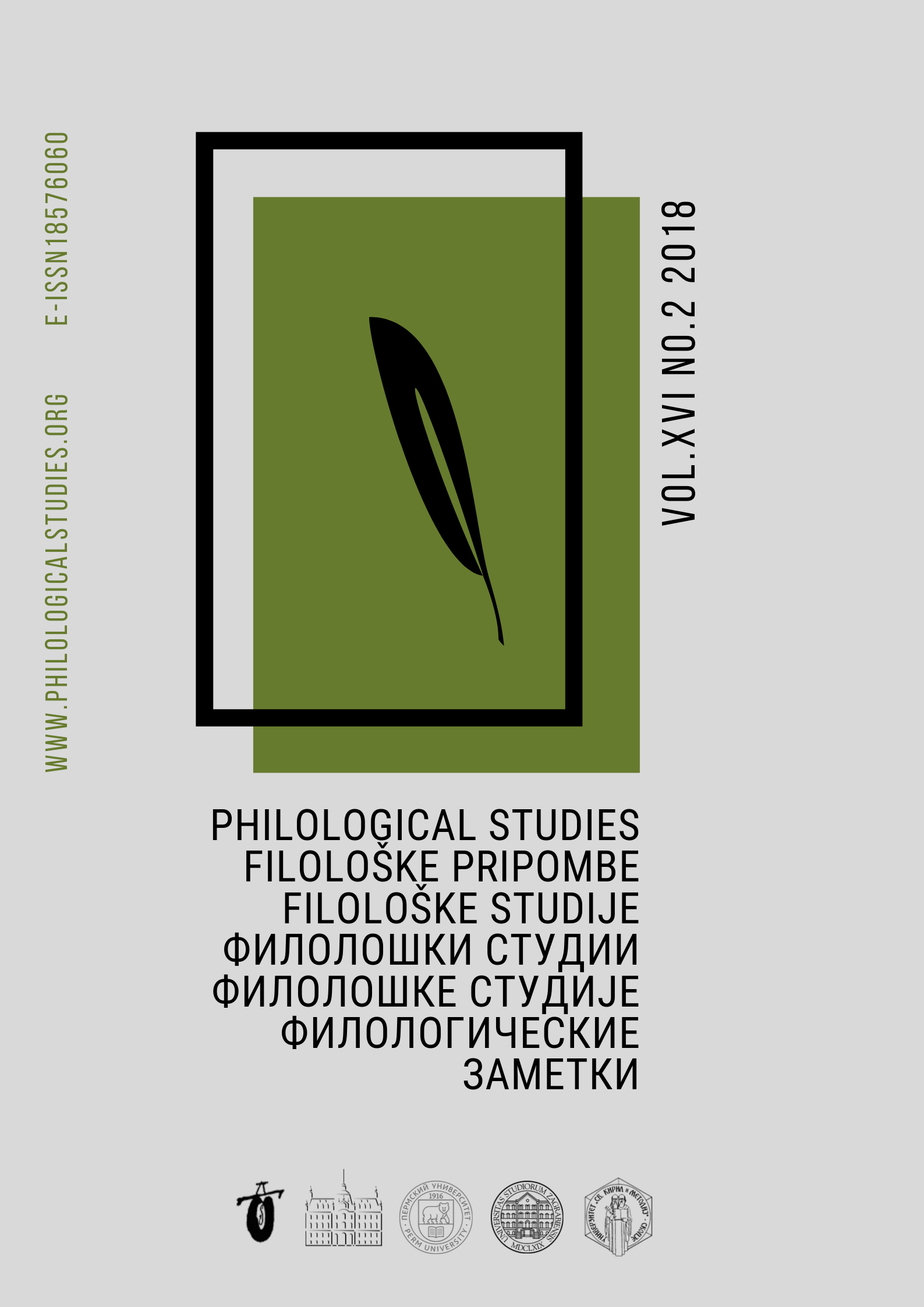 Section
Literature in Intercultural Context