THE SEMANTICS AND THE DISTRIBUTION OF THE PREFIXES IN THE LIMITATIVE ASPECTUAL CONFIGURATION IN MACEDONIAN LANGUAGE
Iskra Panovska-Dimkova

Faculty of Philology "Blaze Koneski", Universtiy "Ss Cyril and Methodius", Skopje, Macedonia
Keywords:
limitative aspect, aspectual configuration, prefix, Macedonian language, verbs
Abstract
Limitativity is a complex aspect consisting of two aspectual values: a dominant momentary aspect and a subordinate continuative one. In Macedonian, these two aspectual values can be combined in a complex limitative aspect as early as in the root of the actual word, but most frequently the continuative aspect is represented in the root, while the dominant momentary aspect is represented in the affix or in the syntactic environment. In this paper we will focus only on the semantics and the distribution of the momentary prefixes that take part in the structure: momentary prefix + root with a continuative dominant (a simple continuative aspect or a complex aspect with a continuative dominant: telic, habitual and multiplicative). Тhe prefixes which take part in the formation of this type of semantemes in Macedonian are: do-, za-, iz-, od-, po-, pre-, pri-, pro- and raz-. These prefixes denote a right-hand limit for the duration of the event expressed by the root and can be semantically defined in relation to the type of limitation. Among them, the prefix po- is the most characteristic example of the limitative confuguration, i.e. that it has the widest range of distribution, whereas the prefix raz- has the most limited distribution.
Downloads
Download data is not yet available.
References
Bondarko, Aleksander Vladimir. et al. 1987. Teorija funkcional´noj grammatiki. Vvedenie, Aspektual´nost´, Vremennaja lokalizovannost´, Taksis. Leningrad: Nauka.
Grickat, Irena. 1966-1967. Prefiksacija kao sredstvo gramatičke (čiste) perfektizacije. In Južnoslovenski filolog XXVII, 1-2: Beograd. 185-223.
Grubor. Ðuro. 1953. Aspektna značenja. Zagreb: Rad.
Gžegorčikova, Renata. 1997. Kategorija vida i semantičeskie klassy glagolov. In Trudy aspektologičeskogo seminara Filologičeskogo fakul'teta MGU im. M. V. Lomonosova, II: Moskva. 155-156.
Karolak, Stanisław. 1996. O semantyce aspektu (w dwudziestą rocznicę publikacji rozprawy F. Antinucciego i L. Gebert "Semantyka aspektu czasow¬nikowego"). Bulletin de la Société polonaise de linguistique LII: Kraków. 9-56.
Karolak, Stanisław. Mirkulovska, Milica. 2000. Inhoativna vidska konfiguracija vo makedonskiot jazik. Slavia meridionalis, 3.
Karolak. Stanislav. 2005. Semantika i struktura na glagolskiot vid vo makedonskiot jazik. Skopje: Filološki fakultet "Blaže Koneski".
Koneski. Blaže. 1996. Gramatika na makedonskiot literaturen jazik. Skopje: Detska radost.
Koneski. Kiril. 1995. Zboroobrazuvanjeto vo sovremeniot makedonski jazik. Skopje: Bona.
Macedonian Language Dictionary – Tolkoven rečnik na makedonskiot jazik I-VI. 2003-2014. Skopje: Institut za makedonski jazik "Krste Misirkov".
Padučeva. Elena Viktorovna. 1996. Semantičeskie issledovanija. Semantika vremeni i vida v russkom jazyke. Semantika narrativa. Moskva: Škola 'Jazyki russkoj kul'tury'.
Panovska-Dimkova. Iskra. 2003. Limitativnata vidska konfiguracija vo makedonskiot jazik. Skopje: 3D-Proekt studio.
Piernikarski. Cezar. 1969. Typy opozycji aspektowych czasownika polskiego na tle słowiańskim. Wrocław: Zakład Narodowy im. Osslińskich.
Piernikarski. Cezar. 1975. Czasowniki s prefiksem po- w języku polskim i czeskim. Warszawa: PWN.
Spasov, Ljudmil. 1997. Definicii na vidskite (aspektnite) konfiguracii vo makedonskiot jazik. In Predvanja na XXIX meǵunaroden SMJLK: Skopje. 31-36.
Spasov. Ljudmil. 2011. Rezultativna vidska (aspektna) konfiguracija na glagolite vo makedonskiot jazik. Skopje: Univerzitet "Sv. Kiril i Metodij" – Skopje, Filološki fakultet "Blaže Koneski".
Ugrinova-Skalovska. Radmila. 1960. Značenjata na glagolskite prefiksi vo makedonskiot jazik. Skopje: Institut za majkedonski jazik.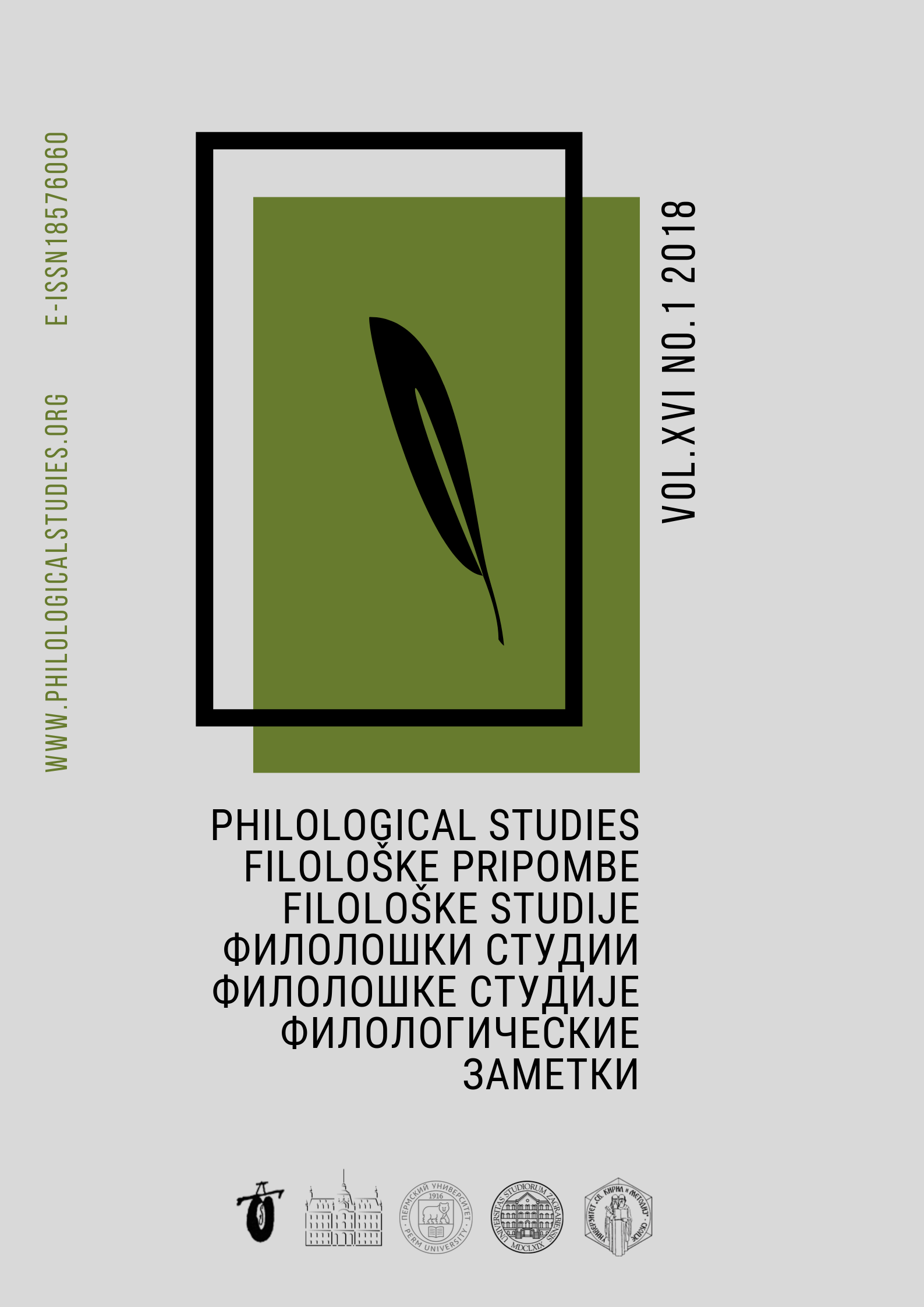 Section
Lingustics. Linguodidactics