THE INTERACTION BETWEEN GENRES OF MAGIC SPELL AND NON-CANONICAL PRAYER (BASED ON CZECH MAGIC SPELLS)
Olga S. Tumanova

Perm State University Perm, Russia
Keywords:
non-canonical prayer, magic spell, sacral texts, interaction between genres, verbal magic
Abstract
Non-canonical prayers take up midline position between magic spells and canonical prayers, but technically they are closer to magic spells. This article devoted to analysis of intentional base, categories of addressee and addressant, situation and specific means of language in czech medical magic spells. It shows moments of interaction between genres of non-canonical prayer and magic spell. The aspect chosen for research helps us to answer the question about the difference of this genres.
Downloads
Download data is not yet available.
References
Агапкина, Татьяна А. 2010. Восточнославянские заговоры в сравнительном освещении. Сюжетика и образ мира. Москва: Индрик.
Вельмезова, Екатерина В. 2004. Чешские заговоры: исследования и тексты. Москва: Индрик.
Левкиевская, Елена Е. 1999. Заумь. В: Славянские древности: Этнолингвистический словарь в 5-ти тт. Т. 2. М.: Международные отношения. С. 279-282.
Левкиевская, Елена Е. 2002. Славянский оберег. Семантика и структура. Москва: Индрик.
Русинова, Ирина И. 2009. Явление «номинативной конденсации» в сфере процессуальной магической лексики северных говоров Пермского края. В: Лингвокультурное пространство пермского края. Пермь: Изд-во Пермского гос. ун-та. С. 39-46.
Толстая, Светлана М. 1992. К прагматической интерпретации обряда и обрядового фольклора. В: Образ мира в слове и ритуале. Балканские чтения–I. Москва: Индрик. С. 33-45.
Топорков, Андрей Л. 2005. Заговоры в русской рукописной традиции XV–XIX вв. История, символика, поэтика. Москва: Индрик.
Худякова, Екатерина С. 2009. Социальная обусловленность системы жанров и жанровой компетенции в церковно-религиозной сфере (на примере текстов Русской Православной Церкви и Украинской Православной Церкви Московского Патриархата): дисс… канд. филол. наук. Пермь.
Dobrzyńska, Teresa. 1992. Gatunki pierwotne i wtórne (czytając Bachtina). In: Typy tekstów: zbior studiów. T. Dobrziňska (red.). Warszawa: IBL. S. 75-80.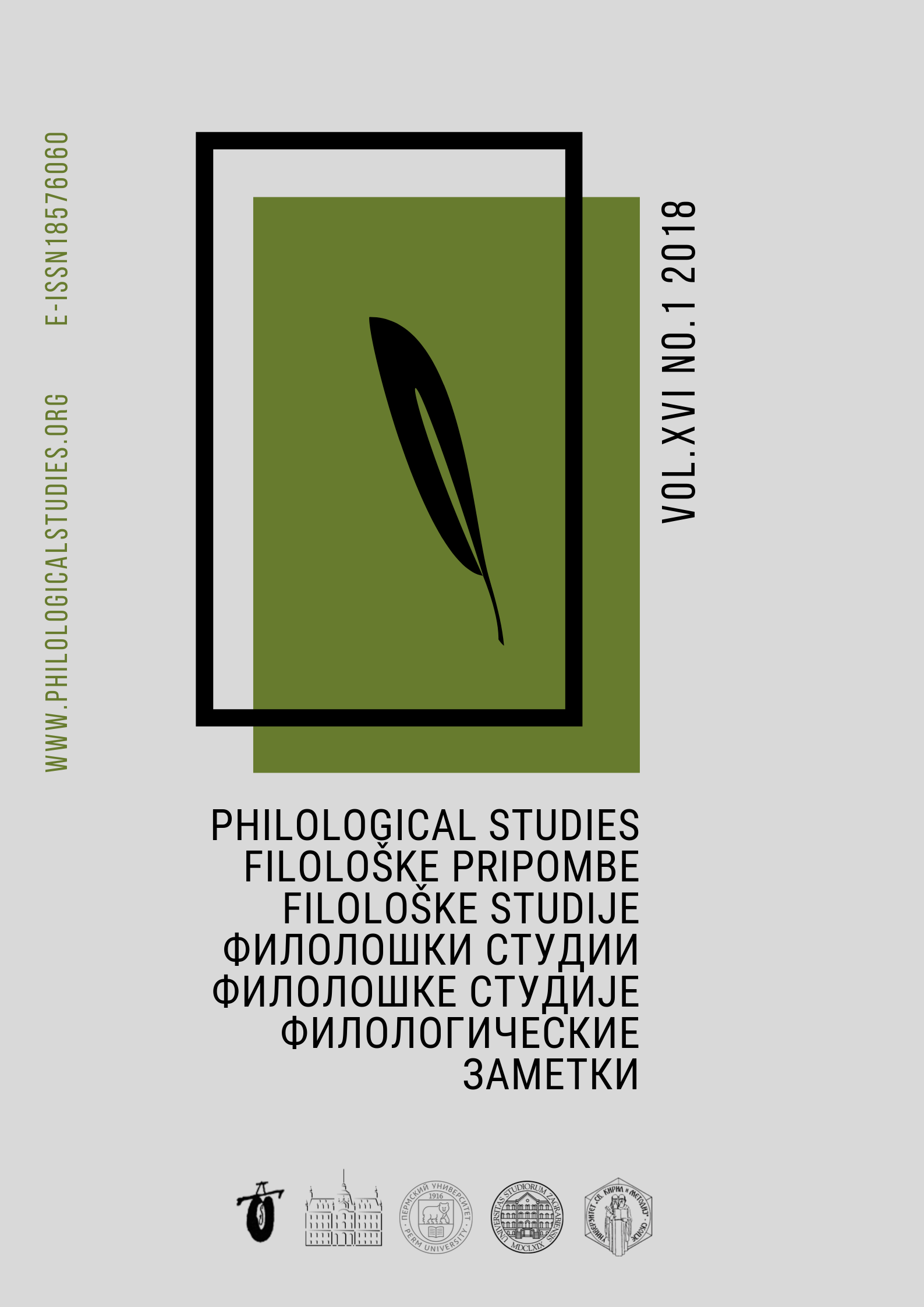 Section
The 'word' in Historical-Cultural Contexts