URBAN NAMES IN ENGLISH FICTION AND CINEMA DISCOURSE
Svetlana A. Pitina

Chelyabinsk, Russia

Gleb V. Urvantsev

Chelyabinsk, Russia
Keywords:
urban name, fiction discourse, cinema discourse, language and cultural situation, space parameter
Abstract
The article is aimed at analyzing the peculiarities of urban names as markers of a city space in English fiction and cinema discourse from the point of view of urban studies, an actual branch of modern social linguistics and language and culture studies, researching one of the main components of language and cultural situation represented by urban space.
Downloads
Download data is not yet available.
References
Двинина, Светлана Юрьевна. 2014. Категории времени и пространства в художественном дискурсе постмодернизма (на материале романов «Хоксмур» П. Акройда, «Алвертон» А. Торпа, «Чапаев и Пустота» В. Пелевина, «Алтын-толобас» Б. Акунина): Дис. ... канд. филол. наук. Челябинск.
Лотман, Юрий Михайлович. 1999. Внутри мыслящих миров. Человек – текст – семиосфера – история. Москва: Языки русской культуры.
Питина, Светлана Анатольевна. 2010. Реализация образа поликультурного города в художественном дискурсе. В: Вестник Челябинского государственного университета. №4. С.140-143.
Auster, Paul. 1987. In the Country of Last Things. New York: Viking Press.
Faulks, Sebastian. 2010. A Week in December. London: Vintage Books.
The Simpsons Episode Scripts. http://www.springfieldspringfield.co.uk/episode_scripts.php?tv-show=the-simpsons&season=3 (дата обращения 03.09.2017).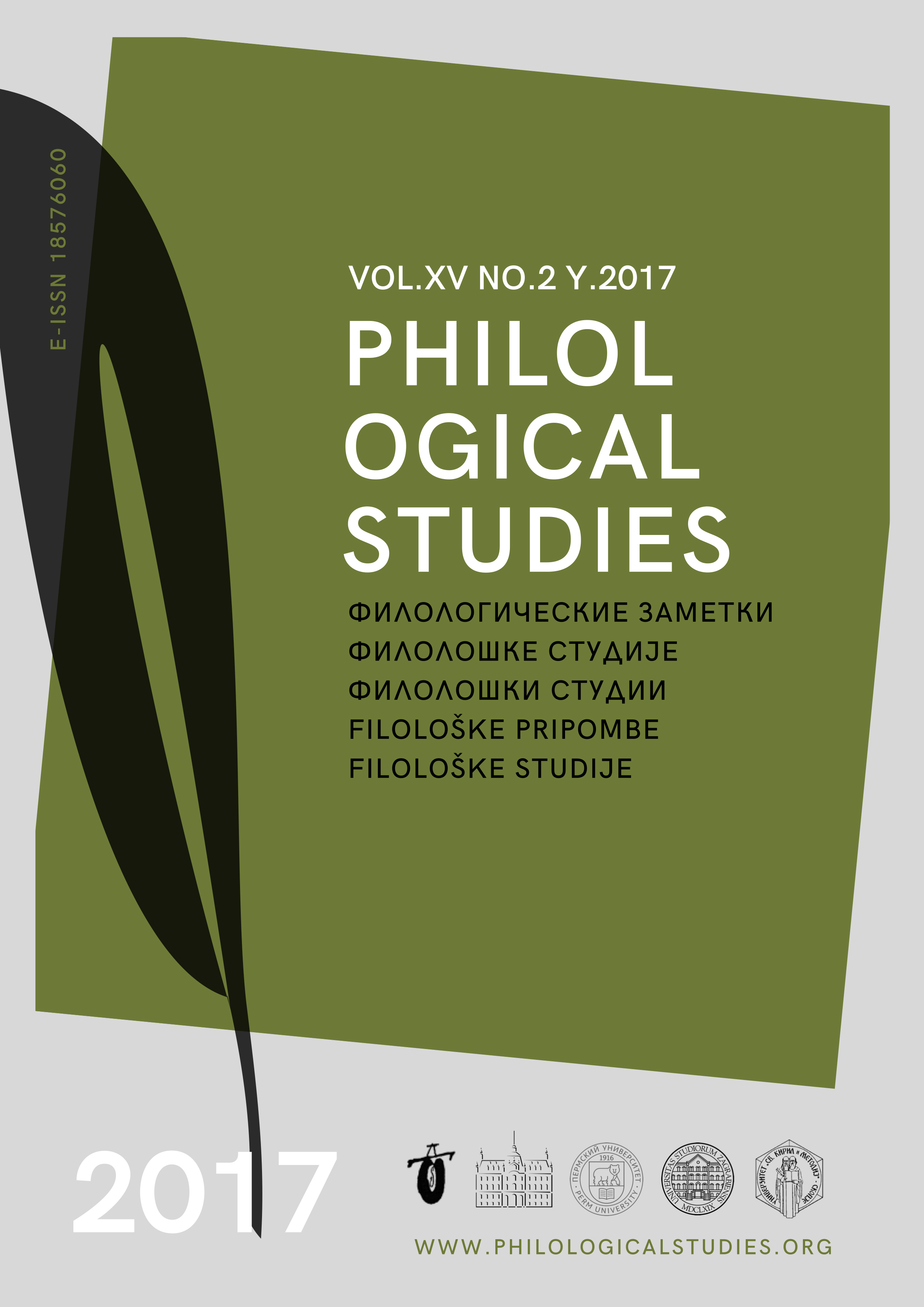 Section
Contemporary Society In Culture, Language, And Literature