THE NOVEL BY P. ANDREEVSKY "WHEAT-GRASS" AND THE SPIRITUAL TRADITIONS OF THE NATIONAL CULTURE
Татьяна Д. Попкова

Perm State University, Perm, Russia

Борис В. Кондаков

Perm State University, Perm, Russia
Keywords:
P. Andreevsky, Macedonia, culture, spiritual traditions, hagiography
Abstract
The article considers structure and images in the novel of the Macedonian writer P. Andreevsky. Also its place in Macedonian culture and its connection with spiritual traditions of Slavic literature are explored in the article.
Downloads
Download data is not yet available.
References
Андреевски, Петре. 2008. Пырей. О. Панькина, пер. Скопье: Феникс.
Лихачев, Дмитрий Сергеевич. 1987. Поэтика древнерусской литературы. В: Лихачев, Д.С. Избранные работы: в 3 т. Т. 1. Ленинград: Художественная литература.
Проскурнина, Мария Борисовна. 2006. Македонский роман 1980-х–2000-х гг. (К проблеме национального в литературе). В: Итоги литературного развития в XX веке в проблемно-типологическом освещении. Центральная и Юго-Восточная Европа / Ю.В. Богданов, Г.Я. Ильина, С.А. Шерлаимова, ред. Москва: Индрик. 290-324.
Проскурнина, Мария Борисовна. 2003. Проблема национального характера в македонской литературе: Проза П.М. Андреевского. В: Центральная и Юго-Восточная Европа: литературные итоги ХХ века / Ю.В. Богданов, Ю.П. Гусев, Г.Я. Ильина, В.А. Хорев, С.А. Шерлаимова, ред. Москва: Индрик. 261-273.
Флоренский, Павел Александрович. 1993. Иконостас: Избранные труды по искусству. Санкт-Петербург: Русская книга.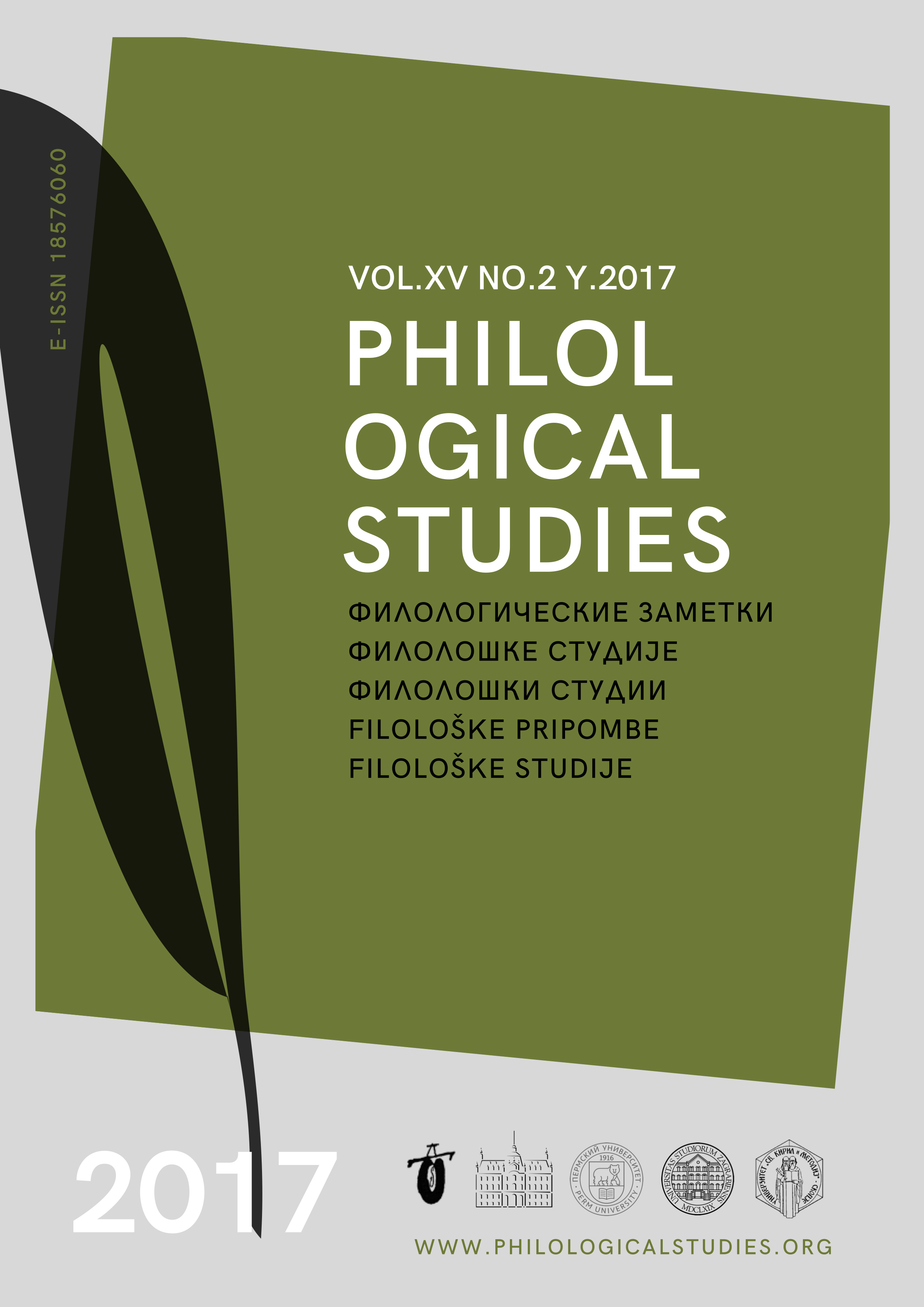 Section
Philosophical-Cultural Problems