THE MACEDONIAN AND SERBIAN NOVEL AT THE TURN OF THE NEW MILLENNIUM (COMPARATIVE ASPECTS)
(Proceedings of the International Workshop held at the Institute of Literature and Art in Belgrade, October 23-24, 2019, Skopje: Institute of Macedonian Literature, p. 178)
Darin Angelovski

Institute of Macedonian Literature Ss. Cyril and Methodius University in Skopje
Downloads
Download data is not yet available.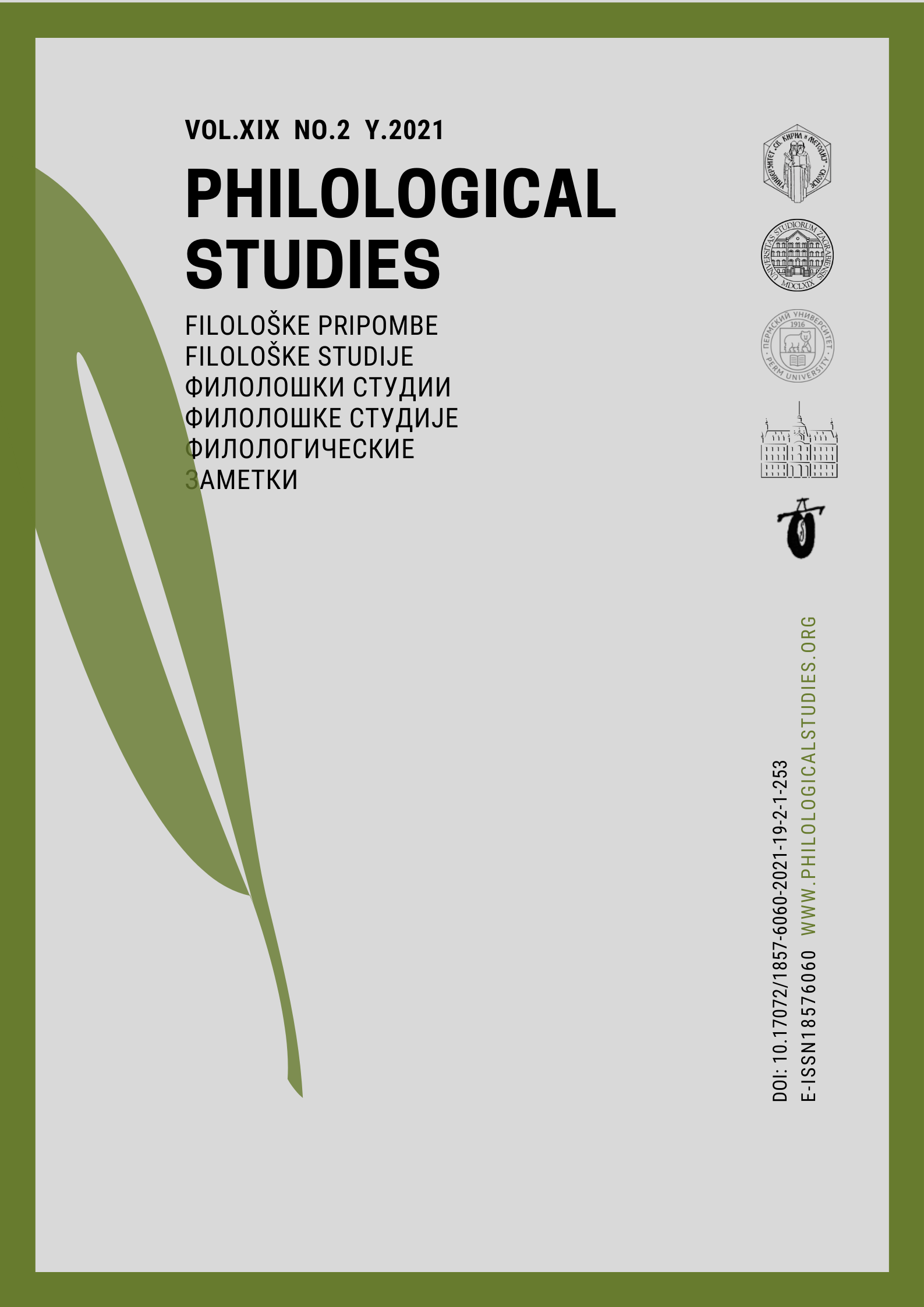 How to Cite
Darin Angelovski. (2021). THE MACEDONIAN AND SERBIAN NOVEL AT THE TURN OF THE NEW MILLENNIUM (COMPARATIVE ASPECTS). Philological Studies, 19(2), 238-241. Retrieved from https://journals.ukim.mk/index.php/philologicalstudies/article/view/1604
Section
Reviews And Information
Copyright (c) 2021 Дарин Ангеловски
This work is licensed under a Creative Commons Attribution-NonCommercial-NoDerivatives 4.0 International License.
Philological studies © 2019. This work is licensed under a Creative Commons Attribution-Noncommercial-No Derivative Works 3.0 Unported License