WAR TRAUMA IN THE CONTEMPORARY SERBIAN NOVEL: THE HOUSE OF REMEMBRANCE AND OBLIVION BY FILIP DAVID, THE DELUSION OF ST. SEBASTIAN BY VLADIMIR TABAŠEVIĆ, THE DOG AND THE DOUBLE BASS BY SAŠA ILIĆ
Keywords:
The House of Memory and Forgetting, Saint Sebastian's Delusion, The Dog and the Double Bass, Holocaust, Civil war in Yugoslavia, trauma, victim, memory, anti-psychiatry, literary motivation
Abstract
The paper discusses the literary shaping of war traumas in the novels "The House of Remembrance and Oblivion" by Filip David, "The Delusion of St. Sebastian" by Vladimir Tabašević and "The Dog and the Double Bass" by Saša Ilić. The manner in which the Holocaust influences the life of Albert Weiss and the lives of other characters, decades after World War II, and the mystical contemplation of the meaning of evil stand out as the most important themes of David's novel. The interpretation of "The Delusion of St. Sebastian" proceeds via the protagonist Karl and his attitude to the language he learned during the war. The war induces dissociative identity disorder, the protagonist's adoption and subsequent overcoming of the victim's position. The analysis of Ilić's work focuses on the protagonist of the novel "The Dog and the Double Bass", Filip Isaković, and his post-traumatic stress disorder, as well as psychiatric and anti-psychiatric treatment methods.
Downloads
Download data is not yet available.
References
Adorno, Teodоr. (1979). Negativna dijalektika [Negative Dialectics]. Beograd: Beogradski izdavačko-grafički zavod.
Bayrak Akyldiz, Hülya. (2014). Child's Point of View as a Narrative Technique. In International Periodical For The Languages, Literature and History of Turkish or Turkic1https://www.academia.edu/27267672/CHILD_S_POINT_OF_VIEW_AS_A_NARRATIVE_TECHNIQUE (accessed April 30, 2020).
David, Filip. (2014). Kuća sećanja i zaborava [The House of Remembrance and Oblivion]. Beograd: Laguna.
Felman, Shoshana. (2002). The Juridical Unconscious : Trials and Traumas in the Twentieth Century. Cambridge, Massachusetts and London: Harvard University Press.
Fuko, Mišel. (1980). Istorija ludila u doba klasicizma. [Madness and Civilization: A History of Insanity in the Age of Reason] Beograd: Nolit.
Herš, Merijen. (2011). Generacija postsećanja. U Polja. Kulturni centar Novog Sada: Novi Sad, God. 56, br. 469. 149-168.
Ilić, Saša. (2019). Pas i kontrabas [The Dog and the Double Bass]. Novi Sad: Orfelin.
Kaplan, Ann. (2005). Trauma Culture: The Politics of Terror and Loss in Media and Literature. New Brunswick, New Jersey, and London: Rutgers University Press.
Kozarić-Kovačić, Dragica, Kovačić, Zrinka, Rukavina, Lea. (2007). Posttraumatski stresni poremećaj [Posttraumatic stress disorder] https://www.researchgate.net/publication/27205970_Posttraumatski_stresni_poremecaj (accessed April 30, 2020).
Obradović, Dragana. (2016). Writing the Yugoslav Wars: Literature, Postmodernism, and the Ethics of Representation. Toronto and Buffalo and London: University of Toronto Press.
Tabašević, Vladimir. (2019). Zabluda svetog Sebastijana [The Delusion of Saint Sebastian]. Beograd: Laguna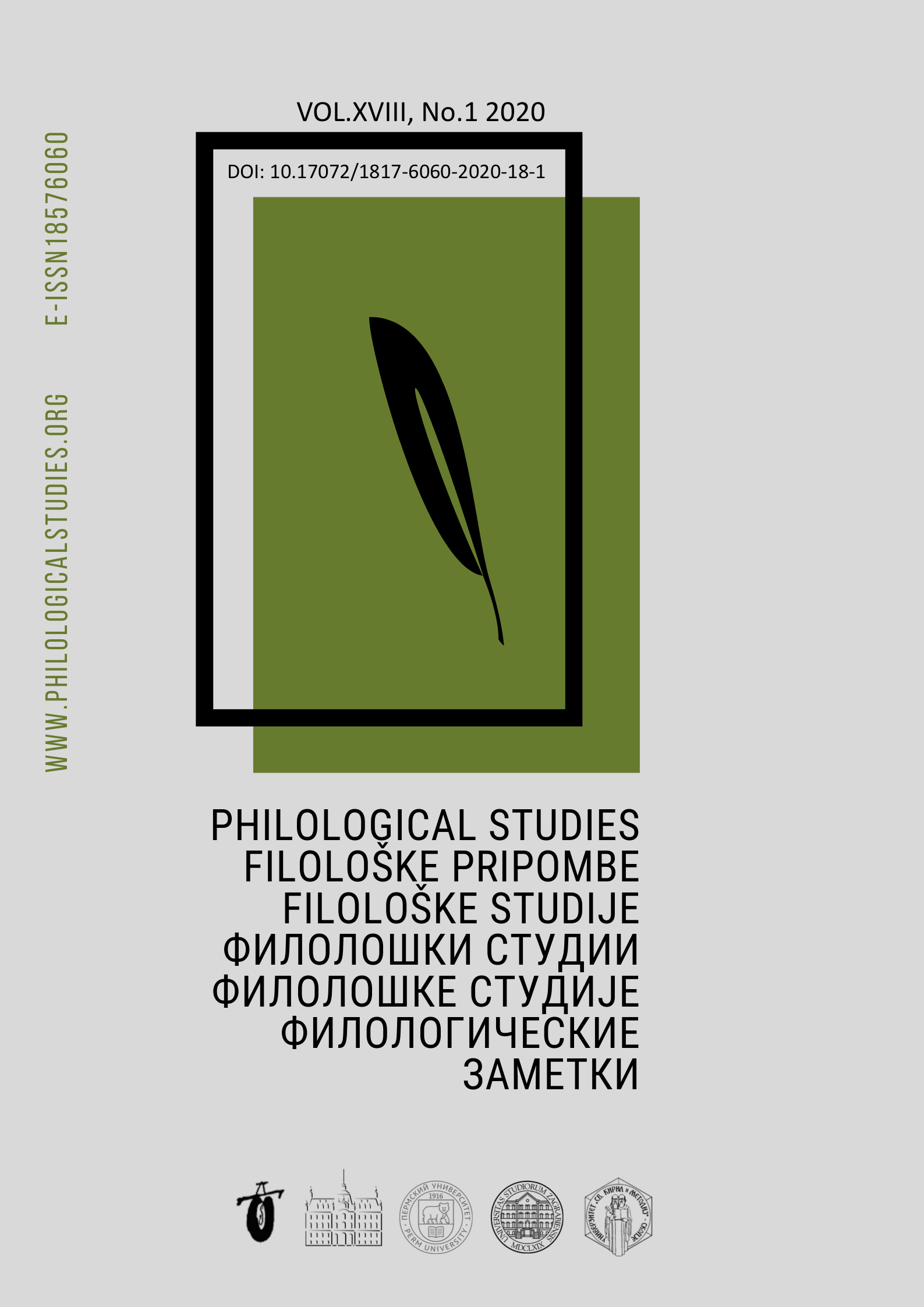 Section
Contemporary Society In Culture, Language, And Literature