POP-NOVEL. POPULARNA MUZIKA U ROMANIMA NIKA HORNBIJA
Vladan Bajčeta

Institute of Literature and Arts Belgrade, Serbia
Keywords:
Nick Hornby, novel, pop music, pop-novel, humour, paraontology, Claude Levi-Strauss, Umberto Eco
Abstract
The article is accompanied by references to popular music in the previous novelistic oeuvre of Nick Hornby. It was noticed that this cultural phenomenon of the twentieth century is in the heart of the writer`s thematic concerns and that it mediates the content of the work, even when it is not in the main creative focus. Based on the correspondence of Hornby`s essayistic reflections on the nature and meaning of popular music in the modern world, and what kind of image is built through it in his novels, and with the support of the anthropological and epistemological postulates of Claude Levi-Strauss and Umberto Eco, it is concluded that pop music in Hornby`s prose reflects an important aspect of modern humanity, which seeks field of projections for its weakened anthropological structure.
Downloads
Download data is not yet available.
References
Bergson, Anri. 2004. O smehu. Novi Sad: Vega media.
Eko, Umberto. 1965. Otvoreno djelo. Sarajevo: Veselin Masleša.
Fisk, Džon. 2001. Popularna kultura. Beograd: Clio.
Kurcijus, Ernst Robert. 1996. Evropska književnost i latinski srednji vek. Beograd:
SKZ.
Levi-Stros, Klod. 2009. Mit i značenje. Beograd: Službeni glasnik.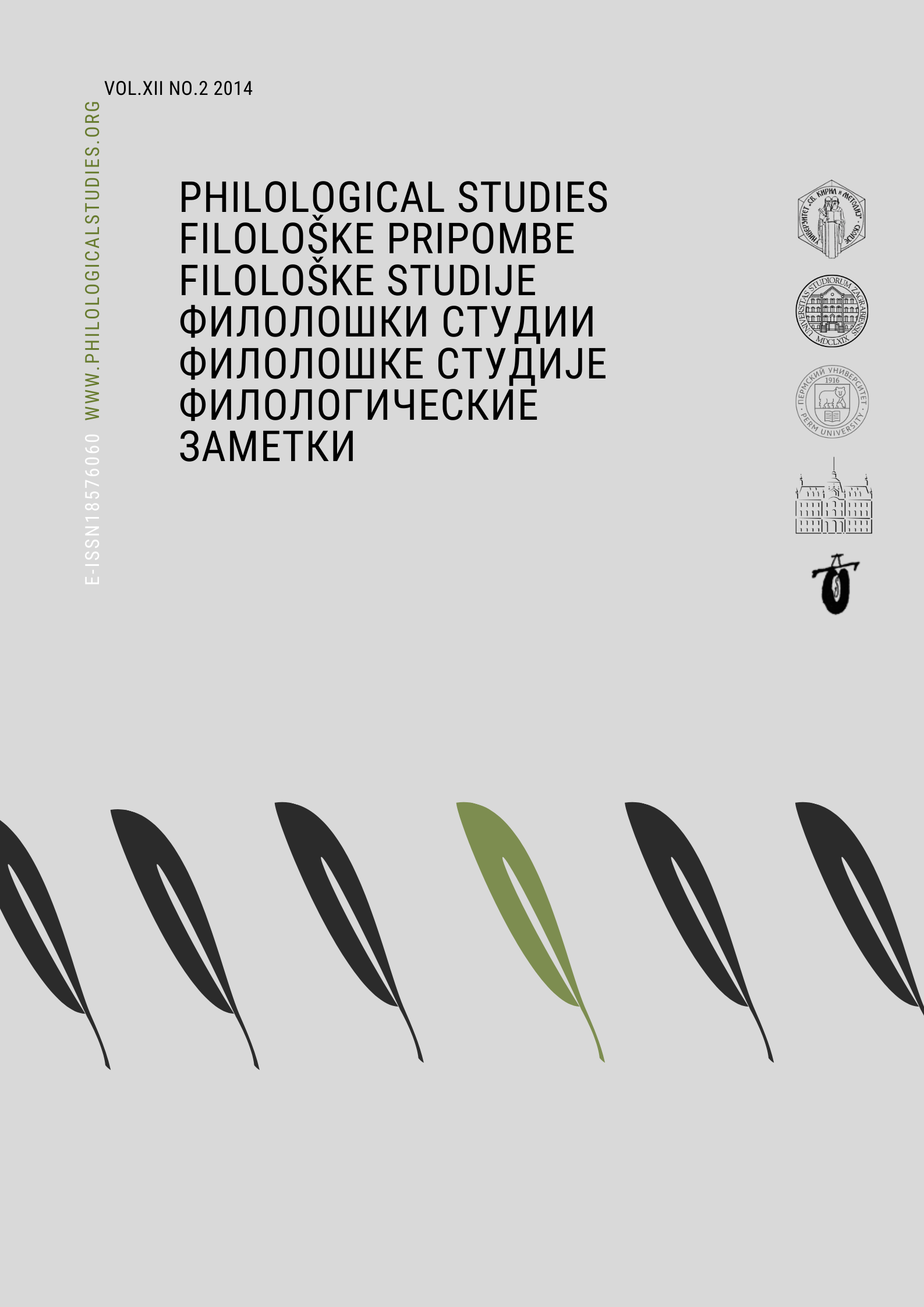 Section
Contemporary Society In Culture, Language, And Literature