IZMJEŠTENI IDENTITETI U PROZI DAŠE DRNDIĆ
Lana Molvarec

University of Zagreb, Zagreb, Croatia
Keywords:
Daša Drndić, identity, displacement, exile, emigration/ immigration, in-between spaces
Abstract
This paper analyzes four literary texts by Daša Drndić in order to research a construction of displaced identites. All these texts contain the autobiographically motivated narrative of displacement, illuminating its various phases and temporary points in cities like Toronto, Rijeka and Berlin. Parallely with this plot line I followed various other displaced voices clothed up in different discursive strategies, which are inevitable and obsessive follow-up to the autobiographical reflection, and identified them as a modernist narrative of exile and (forced) emigration. In contrast, the narrator develops a postmodern immigrant identity whose key features are homelessness, belonging nowhere, eradication, temporality and existence in in-between spaces (Bhabha).
Downloads
Download data is not yet available.
References
Allatson. Paul i Jo McCormack. 2008. Introduction, u: Allatson, Paul i Jo
McCormack (ur.). Exile Cultures, Misplaced Identities. Amsterdam-New York:
Rodopi. str. 9-32.
Bhabha. Homi. 2006. The Location of Culture. London and New York: Routledge
Brennan. Tim. 1989. Cosmopolitans and Celebrities. Race and Class. br.1. str.1-20.
Clifford. James. 1989. Notes on Theory and Travel. Inscriptions. br.5. str. 177-188.
Curtis. Barry i Claire Pajaczkowska. 2005. 'Getting there': travel, time and
narrative, u: Robertson. George et al. Travellers' Tales, Narratives of Home and
Displacement. London and New York: Routledge. Str. 197-214.
Drndić.Daša. 1997. Marija Czestochowska još uvijek roni suze (Umiranje u
Torontu). Rijeka: Adamić
Drndić. Daša. 1998. Canzone di guerra: nove davorije. Zagreb: Meandar
Drndić. Daša. 2003. Leica format. Zagreb: Meandar
Drndić. Daša. 2009. April u Berlinu. Zagreb: Fraktura
Gould.Stephen Jay. 2003. Čovjek po mjeri. Kvocijent inteligencije i druge zablude.
Zagreb : Jesenski i Turk
Hall. Stuart. 1987. Minimal Selves. U: Appignanesi. Lisa (ur.). Identity. The Real Me.
Post-Modernism and the Question of Identity. ICA Documents 6. London:
Verso, str. 44-46.
Jambrešić-Kirin. Renata. 2001. Egzil i hrvatska ženska autobiografska književnost
90-ih. Reč,. br. 7. Beograd: B92, str. 175-197.
Kaplan.Caren. 1996. Questions of Travel: Postmodern Discourses of Displacement.
Durham and London: Duke University Press.
Mesić. Milan. 2002. Međunarodne migracije: tokovi i teorije. Zagreb: Filozofski
fakultet
Minh-ha.Trinh T. in coversation with Annamaria Morelli. 2001. The Undone
Interval, u: Chambers.Iain. Curti. Lidia (ur.). The Postcolonial Question:
Common Skies, Divided Horizons. London i New York: Routledge, str.3-16.
Paić. Žarko. 2009. Zemljovidi za lutalice: nomadizam i kaos kraja povijesti.
Sarajevske sveske. br.23-24. str.107-126.
Rushdie. Salman. 2010. Imaginary Homelands. London: Random House
Said. Edward. 1995. Reflections on Exile. u: Ferguson. Russell et al. (ur.). Out
There: Marginalization and Contemporary Cultures. New York-London: The
MIT Press. str. 357-366.
Stanley, Maureen Tobin i Zinn, Gesa. 2007. Introduction, u: Stanley. Maureen Tobin
i Gesa Zinn, (ur.). Female Exiles in Twentieth and Twenty-First Century Europe.
New York: Palgrave Macmillan, str. 1-12.
Urry. John. 2007 Mobilities. Cambridge: Polity
Vásquez. Mary S. 2007. The Grammar of Contested Memory: The Representation of
Exile in Selected Female-Authored Texts of Diaspora. U: Stanley, Maureen
Tobin i Gesa Zinn (ur.). Female Exiles in Twentieth and Twenty-First Century
Europe. New York: Palgrave Macmillan. str. 13-29.
Zlatar. Andrea. 2004. Tekst, tijelo, trauma: ogledi o suvremenoj hrvatskoj
književnosti. Zagreb: Naklada Ljevak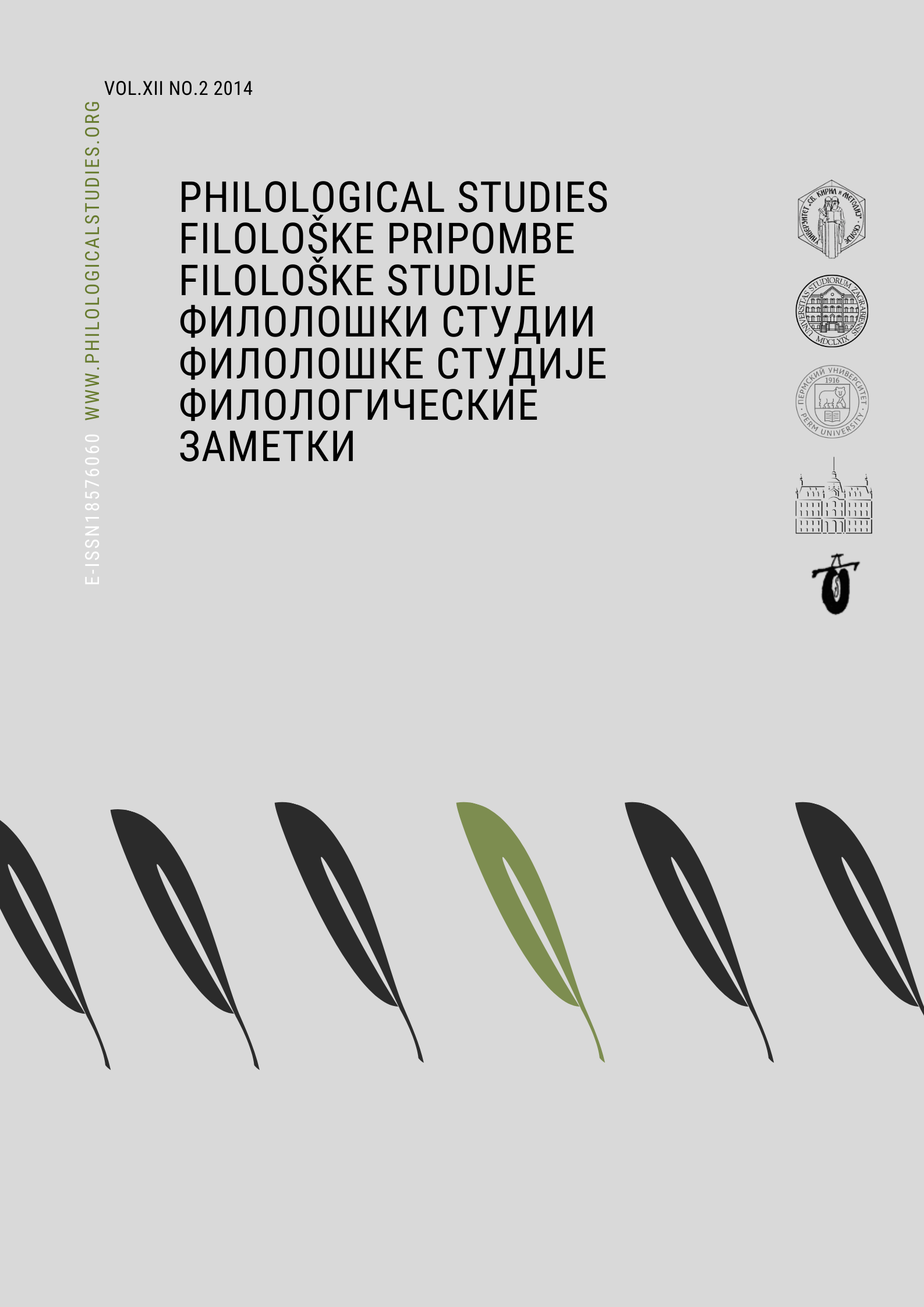 Section
Literature in Intercultural Context