CONJUCTIONS: AN ATTEMPT AT IDENTIFYING THEIR ROLE IN SLOVENE COMPLEX SENTENCES
Andreja Žele

University of Ljubljana, Ljubljana, Slovenia
Keywords:
conjunctions, syntactico-semantic relationships, conjunction and predicator inter- dependence, coordination, subordination
Abstract
The article aims to present the meanings of conjunctions through their functions in different content relationships. It demonstrates the varying inter-dependence of conjunctions and predicators in coordination and subordination, especially drawing attention to the relationships between conjunctions of the same class and conjunctions within the same content relationship.
Downloads
Download data is not yet available.
References
Barić, Eugenija, Lončarić, Mijo, Malić, Dragica idr. 32003. Hrvatska gramatika. Zagreb: Školska knjiga.
Gigafida: Elektronska zbirka slovenskih besedil. http://www.gigafida.net. Dostop 23. 8. 2016.
Karolak, Stanisław. 2001: Od semantyki do gramatyki. Wybór rozpraw. Warszawa: Instytucia Slawistyki PAN.
Petr, Jan a kol. 1986. Mluvnice češtiny (2 – Tvarosloví). Praha: Academia.
Slovar slovenskega knjižnega jezika (SSKJ) I–V. 1970, 1975, 1979, 1985, 1991. Ljubljana: DZS.
Toporišič, Jože. 1968. Priredni odnosi v slovenskem knjižnem jeziku. V: Jezik in slovstvo 13/6. 184–192.
Toporišič, Jože. 1965–1970. Slovenski knjižni jezik I–IV. Maribor: Obzorja.
Toporišič, Jože. 1982. Nova slovenska skladnja (NSS). Ljubljana: DZS.
Toporišič, Jože. 42000. Slovenska slovnica (SS). Četrta prenovljena in razširjena izdaja. Maribor: Obzorja.
Vidovič Muha, Ada. 1984. Nova slovenska skladnja J. Toporišiča. V: Slavistična revija 32/2: 142–155.
Виноградов, Виктор Владимирович. 1947. Русский язык (грамматическое учение о слове). Мoсква, Ленинград.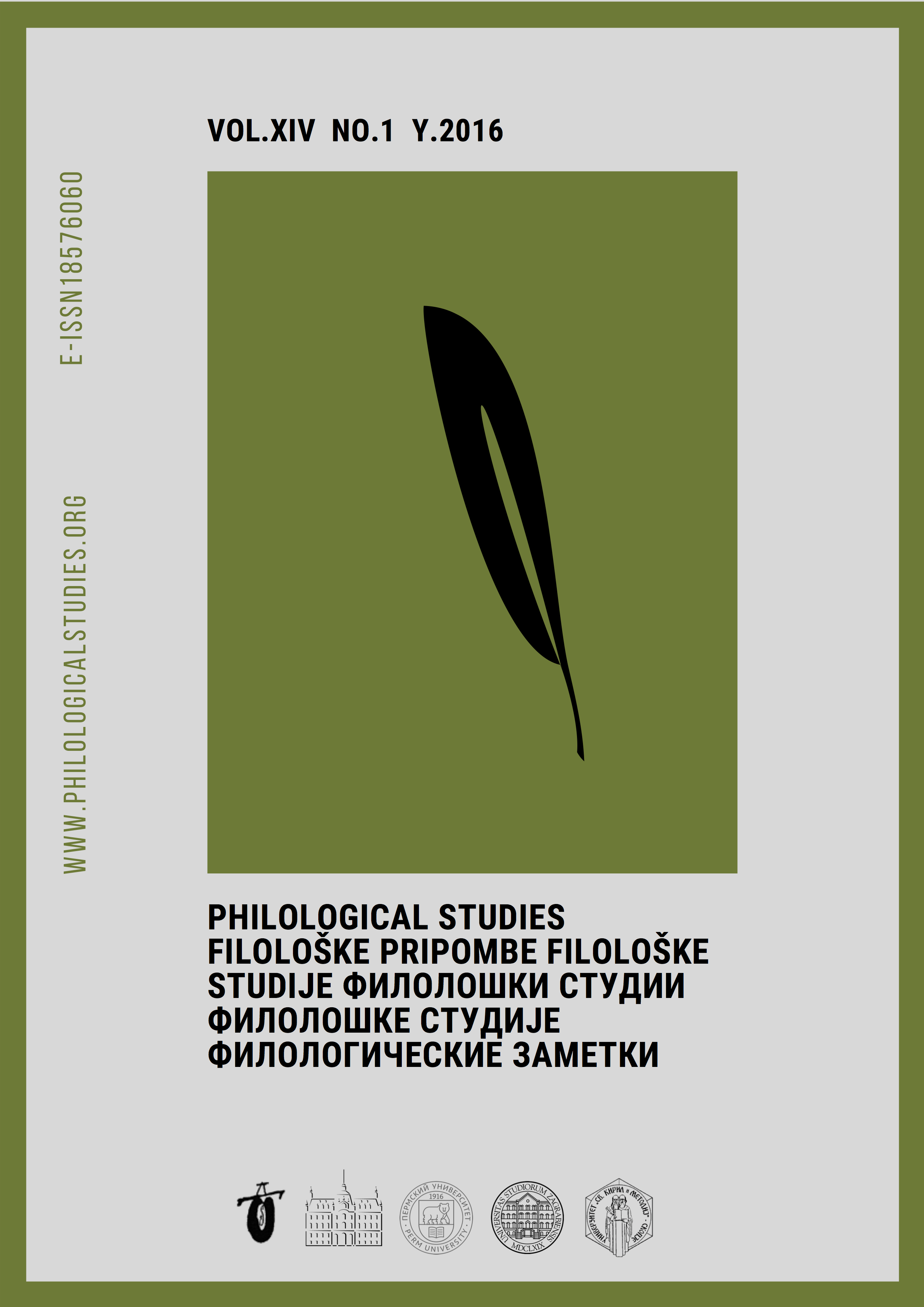 Section
Lingustics. Linguodidactics